Arizona Cardinals Hold Best Value to Lift Vince Lombardi Trophy
May 12, 2016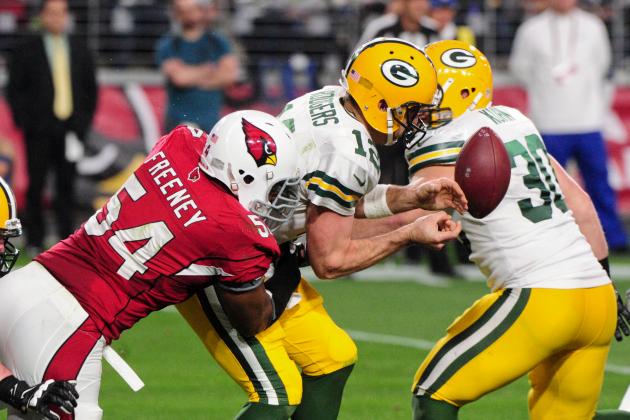 Following the NFL Draft, Super Bowl 51 odds were adjusted for a number of teams. Of the changes made, the Arizona Cardinals now hold the best value for winning Super Bowl 51.
The last big event of the offseason for the NFL is the NFL Draft. It is the last opportunity for each NFL team to add some impact talent to their rosters and leave NFL fans and bettors waiting until July's training camp for the league to reclaim its spotlight in the betting world.
At times, there is overreaction to draft choices of certain teams, which allows the savvy bettor to find the movement of odds and better values on the futures board to exploit.
With all that now behind us, it appears that the Arizona Cardinals hold the best value in the NFL to win next February's Super Bowl 51.
When the NFL odds opened following Super Bowl 50, Arizona was sitting on 10 to 1, but has seen its odds fall to 14 to 1 since the NFL draft.
The Cardinals now hold the sixth-shortest set of odds though Seattle their division rivals in the NFC West are looked at as favorites to win the division and are 8 to 1 to win the Super Bowl.
However, reasons exist to believe Arizona's run to the NFC Championship game last season was not a one-time deal.
Arizona was one of just two NFL teams that had both its offense and defense in the top five of the NFL, with the other being Seattle.
Arizona's point differential helped support their record and suggested the Cardinals did not benefit from good fortune to help inflate their record of wins and losses.
The pass rush for Arizona was its biggest negative all last season. They had to add risk to reward by blitzing quite often, which left them susceptible to long pass plays by their opponents.
However, the Cardinals traded to get Chandler Jones a strong third-down pass rusher and drafted Robert Nkemdiche during the first round.
Those additions and the fact 10 of the 11 starters from the offense return for Arizona, makes them the NFL team with the best value for winning the next Super Bowl.