Arizona State vs UCLA Free Basketball Pick
February 10, 2018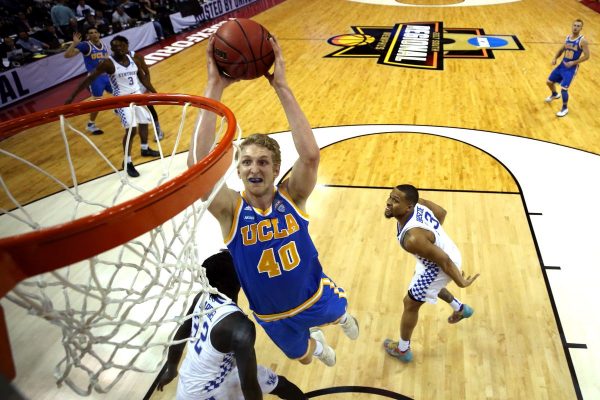 Tonight at 7:00 PM EST UCLA is visiting Arizona State to play some round ball. The game is being televised on the Pac-12 Network. The spread is currently Arizona State -4.5 and the total is 164 points. Betting % is about even with 54% of the public on Arizona State at home.
This is one of the more even matchups of the day. UCLA is 17-7 and 12-12 ATS. Arizona State is 18-6 and is 11-10-3 ATS. UCLA scores 83 PPG and allows 75 PPG for a differential of 8 points. Arizona State scores 84 and allows 74 for a differential of 10. You take the two-point differential and the 3 point home court advantage and you may be thinking Arizona State should be -5 or -5.5. The fact that UCLA has basically dominated Arizona State in recent years allows for this spread to be down to 4.5 points.
In the last ten games they have played one another, the Bruins of UCLA are 8-2 SU. They are 5-3-2 in those games. They last played one another a year ago this month and UCLA won 87-75.
The Bruins are coming off of four straight wins. And these wins were not against cream puffs. The wins were against Arizona, USC, Cal and Stanford. Arizona State is coming off two wins, against USC and Washington State. They lost to Washington in the game before that.
Some other notable betting stats and trends are:
UCLA is 4-1 ATS in its last 5 games
UCLA is 4-2 ATS in its last 6 games on the road
UCLA is 5-1 ATS in its last 6 games when playing Arizona State
UCLA is 7-1 SU in its last 8 games when playing Arizona State
I am leaning toward UCLA plus the points in this game based on streaks and history. But I am not going to bet it. Instead I am going to take the UNDER. I can see an 84-77 ballgame at most. The problem is I cannot be as certain as to who scores the 84 and who scores the 77. I hate giving out exact scores in pick previews but in this case I wanted to show how high a 164 point over/under truly is. The teams will have to score like mad to bust that over and I am willing to bet a nickel or dime that they won't.