Belmont Free Race Betting Selection
June 9, 2018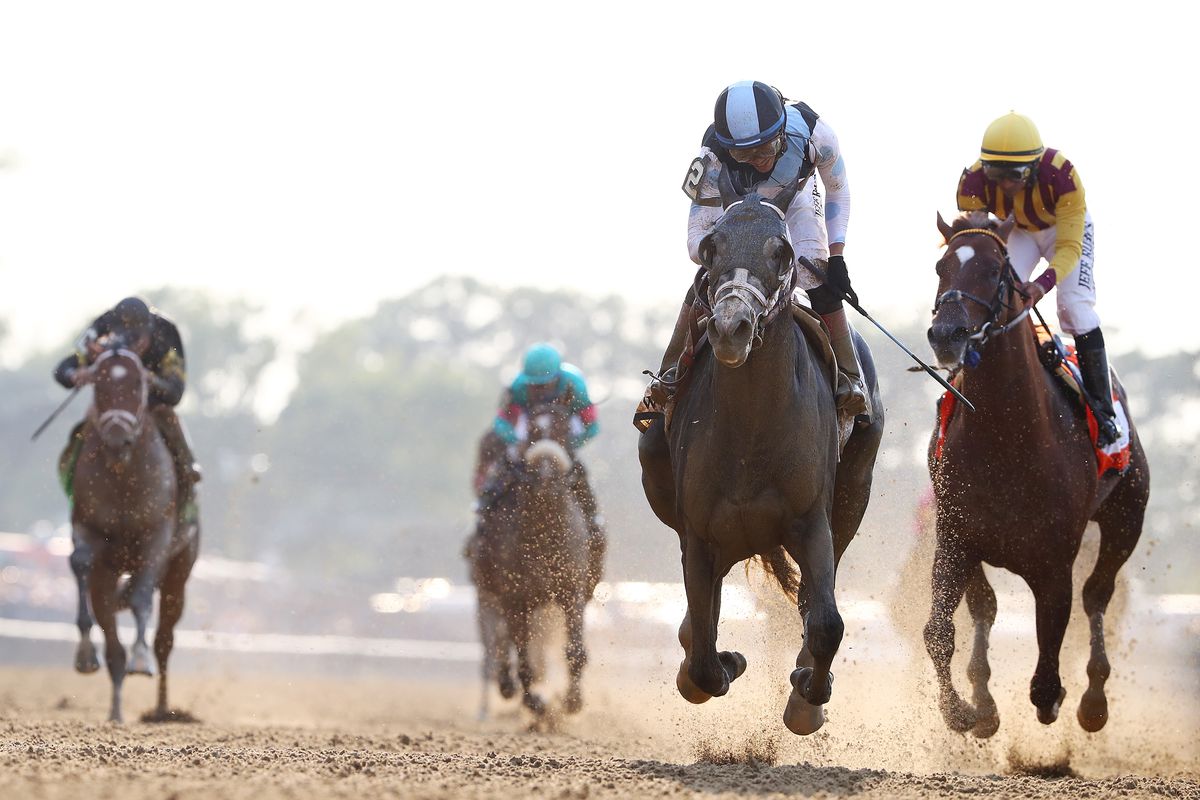 Race   8)  1 Mile (Turf)    G-1 Just A Game   Purse $ 700,000 
#7 A Raving Beauty (morning line 5-2)
Needs to prove it after an impressive win in last against G-3 competition that 
were a notch below these. The 2nd place finisher in that race was another Brown horse 
that had won 4 of 8 starts, including a decent G-2 finish.
This Irish bred mare comes back for her 2nd start with lasix, and is used to 
carrying ten more pounds.
As discussed, 2nd time lasix (furosemide) often helps more than the first.
1)       You need to get proper dosage.
2)      Sometimes it takes a horse a race to realize that airways are clearer.
3)      Sometimes the first race with this diuretic helps increase stamina for the next.
a)      #7 to Win, Place or Show   
b)     Trifecta;          3/7 with 3/7 with all