Belmont Odds and Inside Info?
June 4, 2018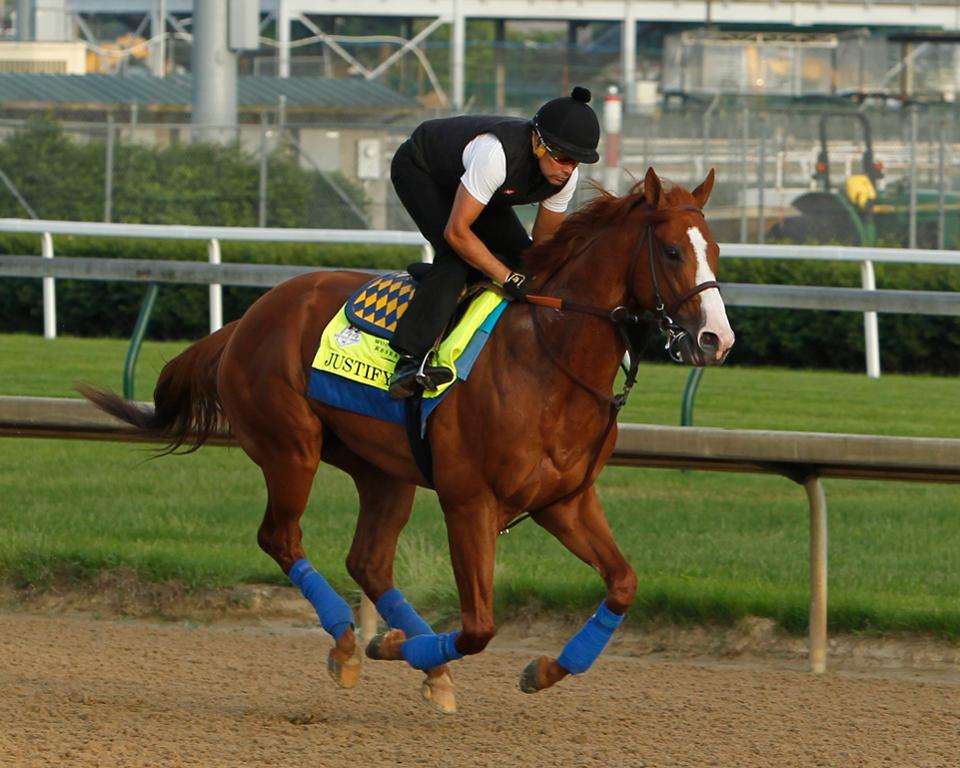 The best "inside info" doesn't come from a shedrow groom or an exercise rider. It comes from homework, watching workouts and by dissecting a trainer's analysis and inflection.
Odds to date (June 3rd, 2018)
Justify, 4/5
Hofburg, 4/1
Bravazo, 7/1
Vino Rosso 8/1
Tenfold, 10/1
Blended Citizen, 14/1
Gronkowski, 25/1
Noble Indy 33/1
Free Drop Billy 50/1
So what do we know so far?
Why is Hofburg 4/1?
Positives:
a) His workouts on the Saratoga training track have been impressive. It's located on Caroline Street, and easily accessible to anyone. There are even 20+ homes that overlook the training grounds. So…… everyone knows.
b) He was 2nd in the Florida Derby.
Negatives:
a)The training track is no Belmont.
b)He's never won a stakes race.
c) Although 2nd in the Florida Derby, I'm not sure he was beating that much.
Why is Bravazo 7/1?
Positives:
a)He was gaining on Justify in the Preakness.
b)Has a stakes win in the Risen Star.
c)He was 6th in the Derby and 2nd in the Preakness.
Negatives:
a) In the Preakness Justify had a long duel with the 2nd favorite "Good Magic". That enabled a good setup for Bravazo.
b) This year's version of the Risen Star was weak.
c) The first two legs of the Triple Crown were on very wet surfaces. He may not be better on a dry track.
Why is Justify 4/5?
Positives:
a) Maybe D. Wayne Lukas verbalized it best during Preakness week. He initially stated that either of his two entrants had a chance. Then he saw Justify get off of his van.
To quote:
"Then Bob (Baffert) started leading that thing around there and I said; We're in trouble here!"
b) He's won on top, from behind, on dry surfaces and wet.
c) He's the first horse in history to start his career with four 100+ beyer figures.
d) In every race, except for the Preakness, he looked like he had more to give.
e) Training well
Negatives:
a) 3 demanding races in 5 weeks
How about some inside info you could have used back in January?
A certain individual placed a future bet on Justify at 300-1.
That certain individual was Bob Baffert.
Stay tuned.
John Rothschild
Safestwagering
Best Selling
"Football Betting Made Easy"