Best Against the Spread NFL Teams
April 20, 2017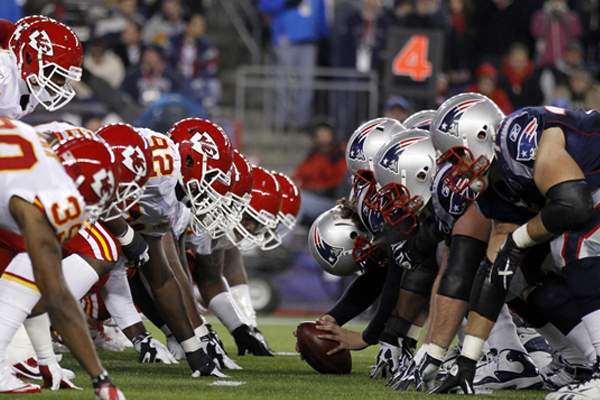 For NFL bettors, betting on the point spread is one of the most popular ways to wager on the sport. Some like the moneyline while others like the point total, but the most popular is against the spread.
With the NFL draft a week away and the NFL 2017 regular season just over four months from the opening kickoff, it is important to consider the success of NFL teams against the spread the past few years.
Last season, the New England Patriots lost just two games straight up all season, while covering the spread in all but three of their games. The Pats had the best record in the NFL against the spread, while winning another Super Bowl.
Despite going 7-9 straight up last season, New Orleans was second best in the NFL against the spread covering in 11 of its 16 regular season games.
Teams that covered the number in 10 games during the regular season in 2016 included the Dallas Cowboys, Oakland Raiders, Washington Redskins and Atlanta Falcons.
Two seasons ago, the two top teams with the best against the spread records were not so successful in straight up wins. Minnesota Vikings were 13-3 ATS and the Cincinnati Bengals were 12-3-1. New England in 2015 was just 7-7-2 ATS while Dallas, which covered 10 games last season, covered just 4 of 16 in 2015.
Minnesota did not play well in 2017, but still finished the season 9-7 ATS after 13-3 in 2015.
New England may have been 7-7-2 ATS in 2015, but has not been below .500 ATS in any of the past 4 seasons.
The Washington Redskins might be a team to look at entering 2017. The Redskins have finished above .500 ATS the past two seasons.
Seattle for a number of seasons performed well against the spread, but some of that shine has worn off the past two seasons, nevertheless, the Seahawks have not been under .500 ATS in any of their past five seasons.
Bookmakers will be focusing in on the New England Patriots as last season the Patriots hurt them nearly every week of the season. You can be assured the spreads will be slightly inflated when it comes to the Patriots, but New England may just be good enough to cover inflated numbers.