Betting Action for NFL Week 9
November 5, 2016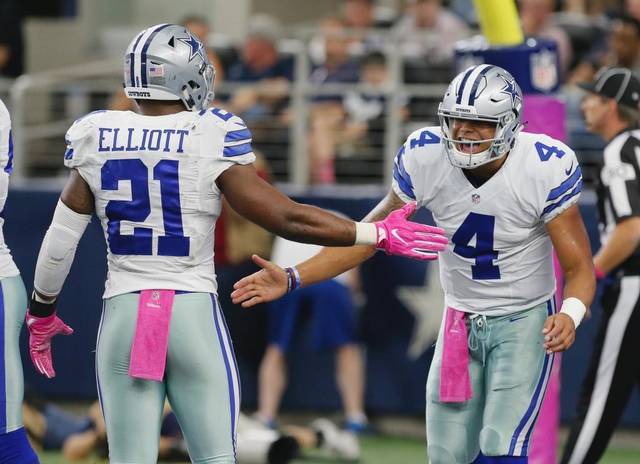 Sportsbooks held a collective sigh of relief to start this week as the New England Patriots also known as their nemesis has a bye week.
However, that does not mean the online bookmakers are in the clear as large sums of small money turned to other teams starting with the Dallas Cowboys -7 visiting the Cleveland Browns.
Dallas enters this game 6-0 straight up and against the spread over its past six games played after opening the season with a loss. Thankfully, for sportsbooks, they have received some help in other areas to balance things a bit.
A few other games this week have seen a sharp as well as square divide. Sharp money likes Jacksonville, Cleveland and San Francisco while the square, or public money, likes Kansas City, Dallas and New Orleans.
One other game, the Monday night game between Buffalo and Seattle has the sharps behind the Bills. However, by the kickoff, sportsbooks are suspecting public money on Seattle will overpower the early sharp money on Buffalo.
What that means is if a bettor likes the Bill getting the maximum number of points, wait until the kickoff approaches on Monday night. The majority of books have Seattle -7 at this point.
The public is very strong on Green Bay and Carolina this week said one online sportsbook and as of yet not resistance has been seen from sharp money for these two games.
Green Bay is currently 7.5-point chalk at home against Indianapolis, while Carolina is a 3-point favorite on the road against the Los Angeles Rams.
In two games featuring the Raiders and Eagles, the public is split while the sharps are supporting one team. Oakland plays Denver which is 8-1-1 ATS versus the Raiders over the last five season. Oakland however was victorious the last time the two played.
Sharp money also likes Philadelphia at +3 against the New York Giants.
Early teasers have four teams that could hurt the books. A number of tickets have the combination Cowboys, Chiefs, Packers and Seahawks.