Betting Results for Week 2 of College Football
September 12, 2016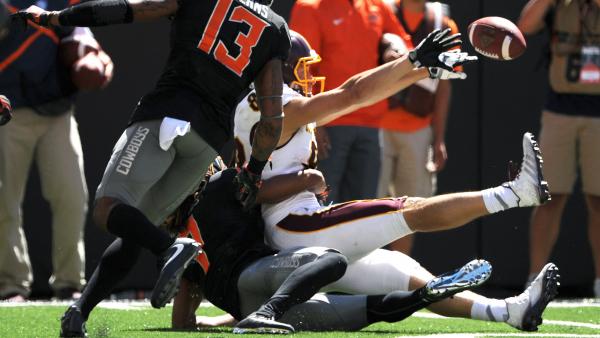 Here is a recap of the betting results for Week 2 of the college football regular season.
Favorites were 64-10 straight up and 39-33-1 against the spread. Home teams during Week 2 were 61-12 SU and 36-35-1 ATS. The over/under for the weekend was 37-34.
The largest underdogs winning straight up were Central Michigan at +18 defeating Oklahoma State 30-26, North Carolina A&T at +11.5 defeating Kent State 39-26 and Illinois State at +11.5 defeating Northwestern 9-7.
The largest favorites that covered the number were Texas A&M at -49 beating Prairie View 67-0, Colorado at -45.5 beating Idaho State 56-7 and Marshall at -42.5 beating Morgan State 62-0.
Week 2 of the season left a number of questions still on the table and not enough answers for some top 25 teams across the nation.
Clemson played for the national title last season. However, thus far they have looked far from championships caliber after two games. Clemson beat Troy but barely even though they were 35-point favorites. The Tigers thus far on the season are 2-0 straight up but 0-2 against the spread.
The Tigers average winning margin in the two games is 6 points.
During Week 2, teams ranked in the top 25 were 22-2 SU while 14-10 ATS. The only two ranked teams that suffered defeats were TCU and Oklahoma State. Oklahoma State's loss was nothing short of controversial. Referees gave Central Michigan the ball for one untimed down after Oklahoma State had been call for intentional grounding on their fourth down play.
The game should have ended, but Central Michigan was able to throw a Hail Mary pass that was caught then lateraled with the playing running into the end zone for a touchdown.
Georgia beat Nicholls State 26-24, but were 52.5-point chalk.
Both Michigan and Ohio State have looked strong their first two games. Ohio State downed Tulsa 48-3 and has outscored their two opponents this season 125-13.
Michigan has averaged 57 points per game in its two wins. The Wolverines defeated UCF on Saturday 51-14. Michigan faces Colorado next week, while Ohio State has its first big showdown traveling to Oklahoma.
Texas and Houston won big in Week 1 and did not letdown in Week 2. The Longhorns defeated Texas-El Paso 41-7 and are 2-0 SU and ATS, while Houston routed Lamar 42-0.
Texas faces a tough game on the road against California that starts a road trip of three straight games that will include Oklahoma and OK State.
Louisville will move up in the rankings after its 62-28 win on the road at Syracuse. Lamar Jackson the talented Louisville quarterback is garnering big attention and early talk about the Heisman Trophy.