Betting Trends for 2017 Belmont Stakes
June 5, 2017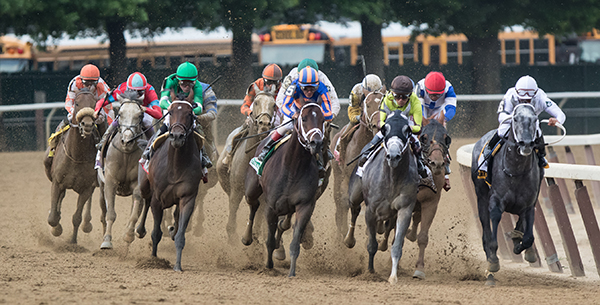 The Belmont Stakes, the third jewel of the Triple Crown can be a difficult race to pick a winner as none of the horses running the race have raced on Belmont Park's main track of 1 ½ miles.
The early favorite for bettors is Classic Empire at 2 to 1 and looks to improve on his fourth place finish at the Kentucky Derby and runner-up finish at the Preakness.
Dating back to 2002 just three horses that have run the Derby have come back two weeks late to run the Preakness and three weeks after the Preakness to win the Belmont. American Pharoah the Triple Crown winner in 2015 was one of them.
Here are some betting trends for the Belmont Stakes to consider prior to making your bet.
Since 2004 when Afleet Alex won, just one favorite has been victorious in the Belmont and that was American Pharoah in 2015.
Dating back 77 years, 34 horses have left the gate at even money or less but just 13 won.
Over the past 18 years, the winner of the Belmont has paid over $20 on 11 occasions, including last year's winning Creator who paid $34.80.
The Belmont's biggest ever payoff was in 2002, when Sarava paid $142.50 to win.
The favorite has won 62 of the 147 Belmont Stakes which is a rate of just 42%.
One of the past eight Belmont Stakes' winners ran the Preakness. Just four of the past 18 winners ran the Preakness.
Over the past 10 Belmont Stakes run, four winners in the race were debuting in the Triple Crown – Tonalist in 2014, Ruler on Ice in 2011, Drosselmeyer in 2010 and Rags to Riches in 2007.
Since 2008 there have been two gate-to-gate winners in the Belmont. American Pharoah did so in 2015 and Da' Tara in 2008.
The largest margin of victory at the Belmont was 31 lengths by Secretariat in 1973.
Four Belmont winners have won by a nose including Creator last year's winner.