Betting Trends for 2017 NBA Finals
May 31, 2017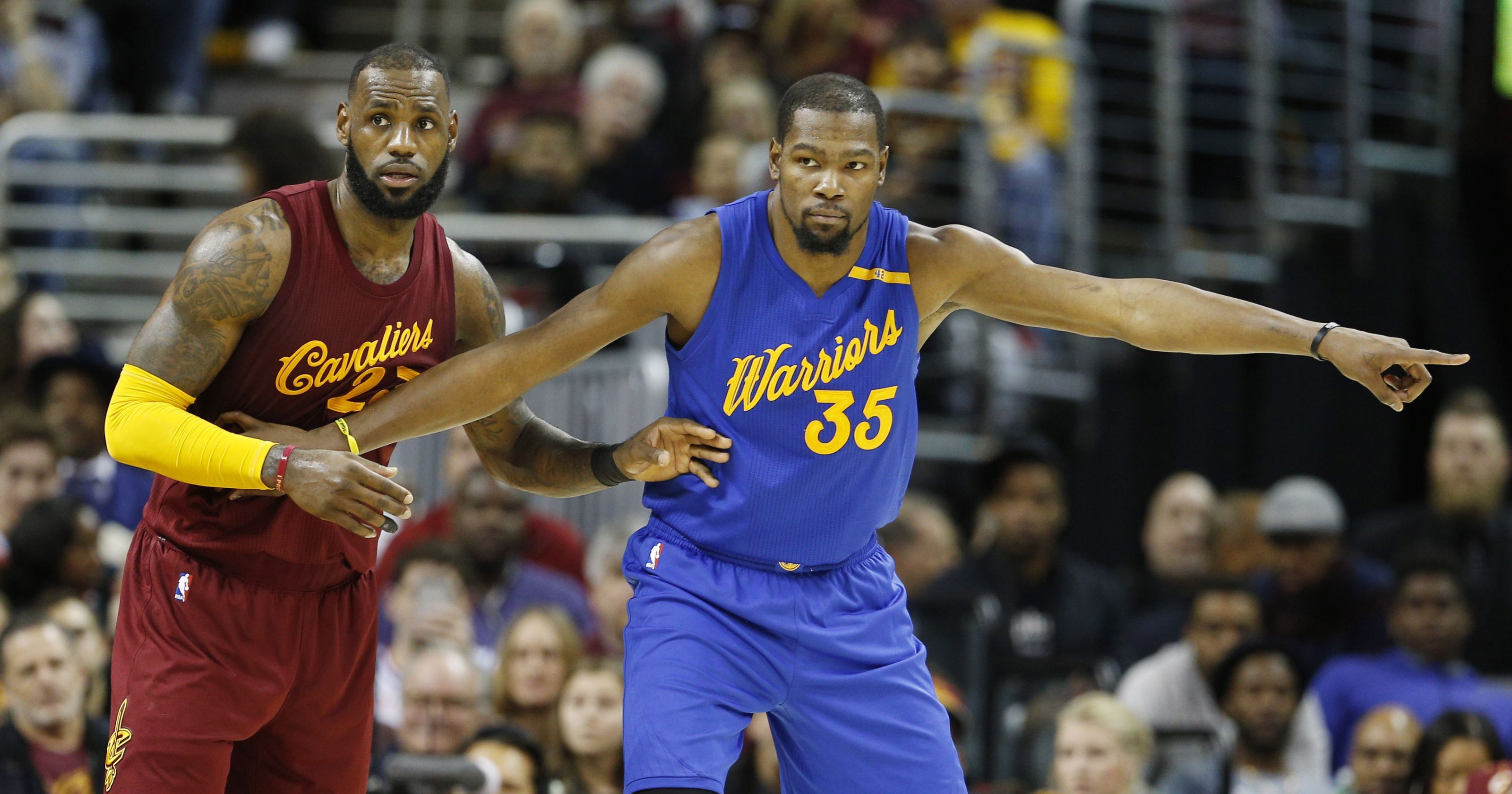 The 2017 edition of the NBA Finals will tip June 1. Everyone knows or should know that for the third consecutive season the Golden State Warriors are playing the Cleveland Cavaliers for the NBA Title. The two teams have split the two previous NBA Finals' series.
Sportsbooks expect to have a large handle for this series with the series winner attracting large sums and individual games and props attracting both the public and sharp money.
Here are a few betting trends to consider prior to making your bet online.
Golden State is favored at -255 while Cleveland is +215 for the series.
This is the sixth time in the eight previous NBA Finals he has appeared that LeBron James' team is the series underdog. In the prior five series his team was the underdog they were 2-3 and as the favorite 1-1.
During his postseason career, James' teams have been the series underdog eight times with them finishing 3-5.
Golden State has been the favorite in each of its past 12 playoff series during the last three seasons. Of those 12 series, Golden State has won 11, with its only loss at the hands of Cleveland in last year's NBA Finals.
A loss by the Warriors in the Finals would make them the biggest favorites in the Finals to loss since the Los Angeles Lakers at -700 lost in 2004 to the Detroit Pistons.
Game 1
The home team has won outright and covered the spread in 11 of the past 12 Game 1s of the NBA Finals.
James' teams are 1-6 SU and ATS in Game 1 of the NBA Finals during his career.
Cleveland during the playoffs this year on the road is 6-0-1 ATS, while at home, Golden State is 2-4 ATS.
The over/under point total for Game 1 is currently 226.5, but the two teams have played head to head 19 times during the last three seasons and just once the total points scored were over 226.5.
The winning team has covered the spread in 18 of the past 19 games between Cleveland and Golden State the past three seasons.
Game 2
In the past eight NBA Finals, the team that loses Game 1 has turned around to go 6-2 SU and 7-1 ATS in Game 2.