Bettors Should Know How Heisman is Picked Before Betting
August 26, 2016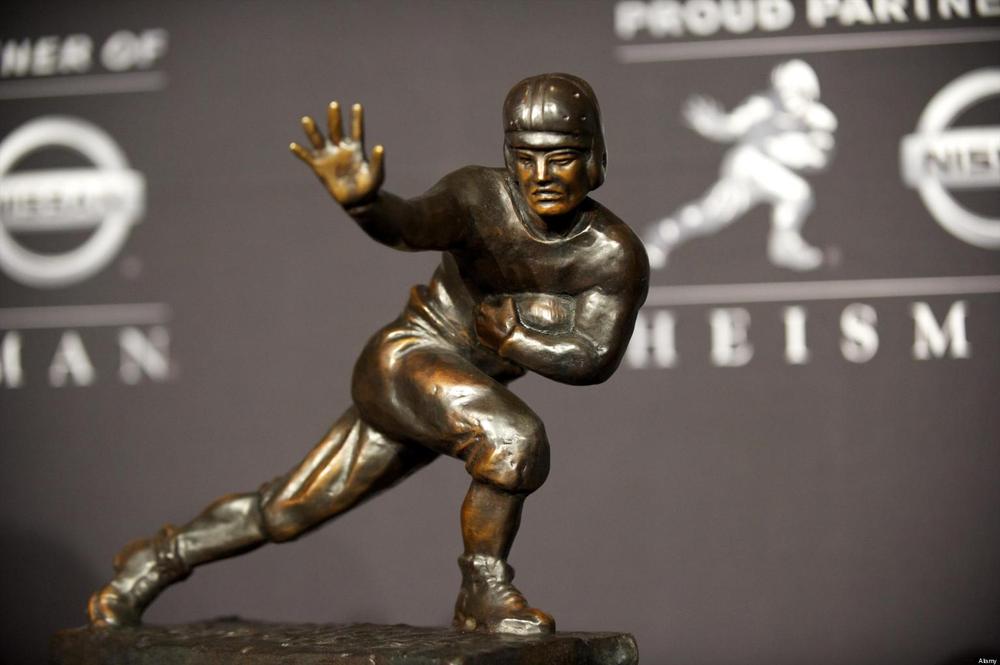 College football's most prestigious award is the Heisman Trophy, which is selected by both sportswriters and previous winners.
The annual award is handed out early in December prior to the kickoff of the College Football Playoff and is given to the most valuable football player in the nation.
For those interested in making a serious futures bet on the Heisman Trophy, it is very important to understand how the selection process works. This award is chosen by a combination vote of sportswriters possibly meaning some amount of bias could be involved whether intentional or not.
Many sportswriters are located on the East coast and therefore conferences such as the ACC, SEC, Big 10 and Big 12 get much bigger coverage and exposure than do conferences located out west such as the MWC and Pac-12.
Nevertheless, the sportswriters and past winners seem to select the right player annually – if the most popular or best offensive player is the result. Therefore, the Heisman Trophy winner is usually a part popularity contest and part top player contest.
In all, the media voters equal 870 broken down in groups of 145 from six different regions across the U.S. In addition, previous winners of the Heisman Trophy also vote which adds another 57 votes to the mix.
Of course, there will be some form of bias from previous winners but with each of the individual voters making up a small slice of the overall voting pie, the thought of bias is lessened by the size of the overall vote.
The voters are asked to vote for first, second and third place with first receiving 3 points, second 2 points and third 1 point with the totals then added up.
Odds for the Heisman Trophy in December have been out for the past few months. Here are the top five favorites prior to the start of the college football regular season.
DeShaun Watson, Clemson QB – 9 to 2
Leonard Fournette, LSU, RB – 5 to 1
Christian McCaffrey, Stanford, RB – 5 to 1
Dalvin Cook, Florida State, RB – 12 to 1
Baker Mayfield, Oklahoma, QB – 12 to 1