Bettors Wager Over $1 Billion on MLB During 2016
December 8, 2016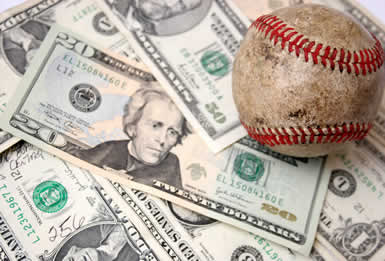 Through the end of October, over $1 billion had been bet on Major League Baseball on sportsbooks regulated in Nevada, which does not include the millions bet on sportsbooks online.
The figure of $1 billion almost doubles the betting figure from six years ago. In comparison, the NFL and college football had $1.6 billion bet during 2015.
During a time when bettors are wagering more on baseball than at any time previously, MLB has taken a new approach to the way it keeps tabs on the large amount of betting on its many games.
This past spring, MLB entered into a partnership with Genius Sports, a company that specializes in sports-integrity and monitors the many different international betting markets, searching for any irregularities that might be an indication of corruption.
Based out of London with offices in New York, Washington, D.C. and Los Angeles, Genius Sports gives MLB market analysis, alerts in real-time and other important protections that are designed to identify any corruption related to betting.
Genius Sports has estimated that more than $55 billion is bet each year on baseball across the globe.
The partnership between MLB and Genius Sports marks a shift in the way baseball approaches betting on its sports, which for decades has been considered a huge taboo.
During a deposition in 2012, Bud Selig, the former commissioner of MLB described sports betting as evil and the deadliest thing that could happen to sports in general.
Current commissioner Rob Manfred has tempered that thought and he sees it as more of a reality in the near future.
Adam Silver the commissioner of the NBA wrote in an op-ed article in 2014 for the New York Times that sports betting should be legalized.
Silver did say, earlier this year that the controversy that surrounded the daily fantasy sports industry during 2015 and part of 2016, had slowed talks related to legalizing sports betting.