Biggest Upset in Sports During 2016
January 2, 2017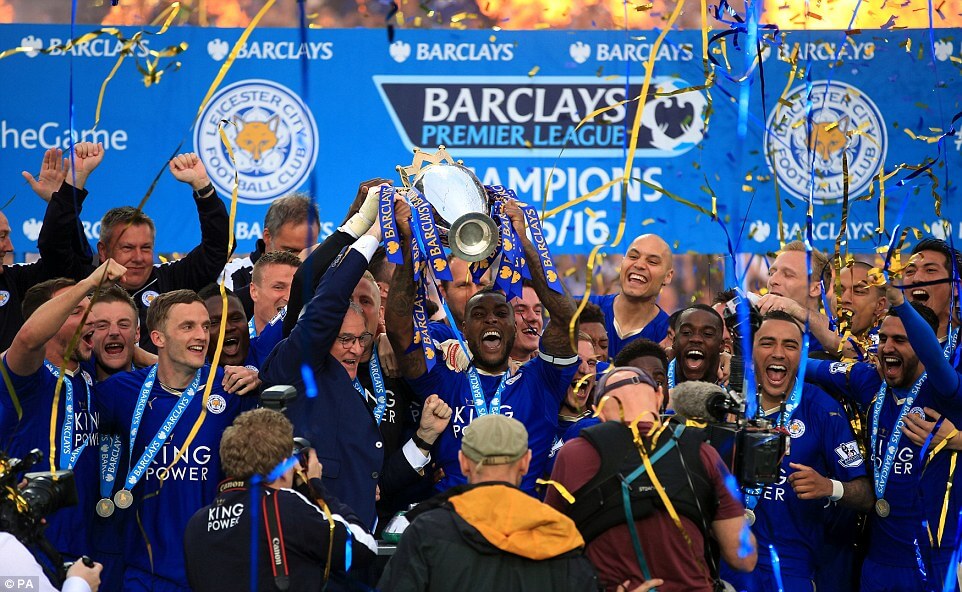 The biggest upset of the year in sports for 2016 was Leicester City winning the English Premier League. Beginning the season the Premier League club was a 5000 to 1 underdog.
The phrase long shot was redefined by Leicester City. The club has helped to attract bettors back to the Premier League thanks to its rags to riches fortune by winning the EPL.
The Foxes won the 2016 English Premier League and delivered nearly a knockout punch to sportsbooks across the UK, in Las Vegas and online.
At one sportsbook in Britain, 39 bettors took Leicester City to win the title during the preseason at 5000 to 1 on a £50 bet. The 39 took home £250,000 a piece or approximately $365,000.
A book in Las Vegas was hit for odds of 2,500 to 1 on one $5 bet for Leicester City that cost them $12,500. An online sportsbook paid out both a $5 and $10 ticket at 1,000 to 1.
The improbable run to the championship of the EPL by Leicester City hurt books but this season the dividends are already being seen.
The long shots on the board at most books for the current season did not go above 1,000 to 1 and a number of bettors took those odds. Therefore, books have some liabilities out there on clubs who are long shots, but they are much smaller than the odds of last season.
In addition, some online sportsbooks have reported huge increases, as much as 250%, in betting on the biggest underdogs. This season in the English Premier League, the most popular club as a long shot has been Middlesbrough.
The club is currently sitting in 16th place amongst the 20-team EPL. For sportsbooks, it appears that they will not be hit hard with another long shot winning the Premier League.
That is a big relief to them. Books are also thankful in a way to the Leicester City upset win as it attracted a huge increase in betting, with some of that going for the long shots, such as Middlesbrough in which case the house will keep as they sit in 16th place 31 points adrift of first place Chelsea.