Bitcoin is a Great Option When Betting on the Super Bowl
February 5, 2016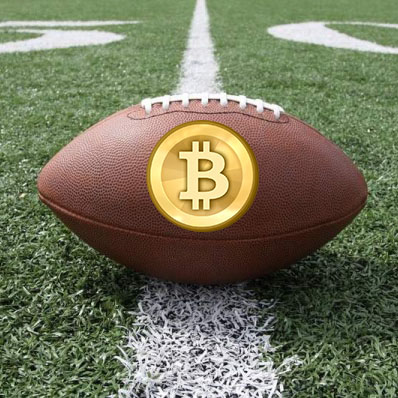 With Super Bowl 50 just two days from kickoff, bettors are reviewing and re-reviewing  numbers, point spreads, point totals, props, trends and more as they decide on what team to pick or what bet to make.
A number of offshore sportsbooks have jumped abroad to over Bitcoin the online currency for making wagers on online. By accepting Bitcoin deposits as well as withdrawals, the sportsbooks are giving an excellent option for their players, as it is the quickest and safest method available for deposit and withdrawal.
In simple terms, a Bitcoin is a digital currency that is created and held electronically by people around the globe with 100% independence from any central bank.
Users are able to purchase their Bitcoins online at a number of different vendors and then use them as legal tender where the cybercurrency is accepted as legal tender.
In other words Bitcoins avoid a middleman which helps out bettors who previous suffered from processing issues due to banks and credit card companies. Bettors have had incidents where they waited days and even weeks to have their money released or deposit for them.
Once you make you wager online for Super Bowl 50 using bitcoin, you can withdraw your winnings easily and with confidence knowing you will not have a problem processing them.
Therefore, it is best to take your time in deciding what pick or picks to make on the Super Bowl. With the hundreds of different prop bets available, including live prop betting during the games, it is best to visit one of our approved sportsbooks and sign up to use bitcoin as your online betting currency.
The most recent Super Bowl 50 line has Carolina as 5.5-point chalk with the over/under point total sitting on 44.
That number could come down slightly if enough of the public takes Denver and the points.