Bitcoin Steadily Becoming More Accepted by Sportsbooks
June 16, 2016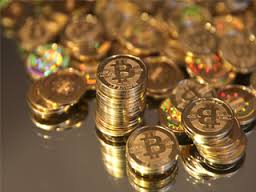 At this time that are 47 sportsbooks online that offer their sports bettors the right to deposit as well as receive payout using the cyber currency bitcoin.
When searching online for the best available sportsbooks. Things to look for include whether the site will convert deposits of bitcoins into a flat currency chosen by the bettor.
Most data any sports bettor is looking for regarding bitcoin can be found online, such as what is the minimum or maximum deposit of bitcoin that can be made on a specific site as well as withdrawals.
Often times it is important to consider how long a sportsbook accepting bitcoin has been in operation as new sports betting sites that deal just in the use of bitcoin do not have a track record established with the different players that frequent their business.
Bitcoin is now trading at over 737 per one U.S. dollar, which has caused it to become an important topic of discussion in the forums and chat rooms of many sportsbooks.
A number of online sports bettors are also acting as investors in the new digital currency.
Bitcoin first came to the online community during 2009 but did not become popular until 2014. Bettors and bookmakers alike realize that bitcoin has the potential to be an excellent medium for sports betting online.
Bitcoin usage will likely grow even more. In the U.S. alone, over $400 is wagered each year and for the past 18 months, more sportsbooks are accepting the bitcoin and more bettors are using it.
The majority of bitcoin usage is in sportsbooks that are offshore, as they are not as regulated like the books in the U.S. such as in Nevada.
The offshore sites interest sports bettors in the U.S. but many times the banking restrictions for both making deposits and withdrawals from the sites can be frustrating and carry fees that are considered very high.
Bitcoins has instant and usually free transfers both to and from sportsbooks online.
Site owners like the bitcoin since transaction charges are very low or just 2 cents many times.