Books Hurt By New England, Oakland and Dallas in Week 8 of NFL
November 1, 2016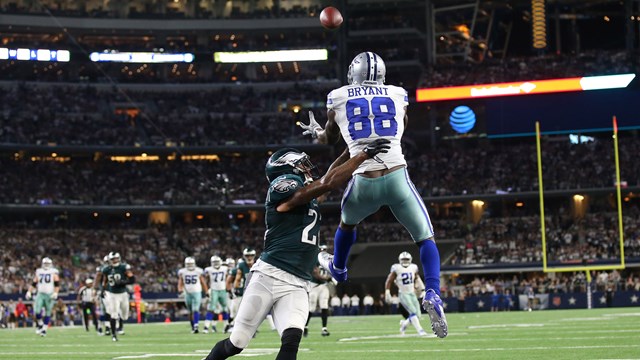 For the fourth straight week, sportsbooks were at the mercy of the New England Patriots and a big Sunday night game of do or die where in the majority of cases they needed Philadelphia to post an outright win on the road in Dallas to salvage the day.
The bettors won each of the two games and when adding in the overtime win by the upstart Oakland Raiders on the road, it caused a big three-team parlay to cash on many tickets at 6 to 1 giving $100 bets a $600 payout that books were not about to recover from.
Before the kickoff on Sunday night, a number of online sportsbooks were sitting at break even status but any combination was a loss of six figures unless the Eagles could win straight up, which they almost accomplished taking the Cowboys to overtime.
The Cowboys entered the game as 5-point chalk on most books and won 29-23 on an overtime touchdown after falling behind during the fourth quarter by 10 points to the Eagles.
At the end of the day, the favorites were 7-4 ATS with just two underdogs able to win outright. As for points, the OVER was 8-3 for the day, with two helped from three games going into overtime.
The early game that gave bettors a foot up on the books was New England's rout of Buffalo 41-25, as 6-point chalk. That game was the foundation to most of the bettors' teaser and parlay tickets.
The Patriots have now covered each of the four games that Tom Brady has played since returning from this four-game suspension.
New England has its bye this week, which will give the books a breather but if they continue to cover the spread, the bettors love taking them and will load up each week with them on the moneyline, spread, and starters or winners for parlay and teaser tickets.
However, it is not just the Patriots giving books fits. The Raiders are 5-0 on the road, including another come from behind win at Tampa Bay Sunday.
Dallas as well is killing the books. Dak Prescott and Co. showed they can rally coming from 10 points down in the fourth to force overtime and eventually winning to cover the number.