Books Make Adjustments to Heisman Trophy Futures
September 5, 2016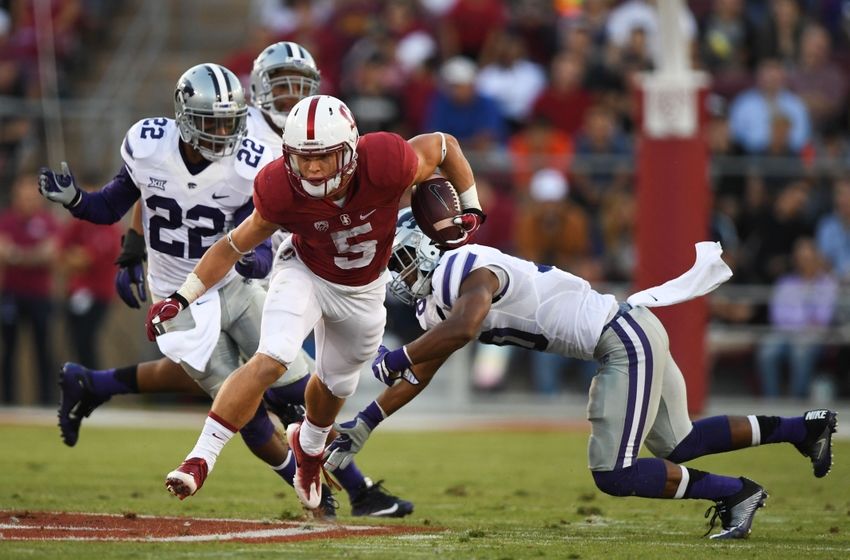 College football's Week 1 of the regular season has just one game left on Monday to be completed. That means Heisman Trophy futures on top sportsbooks have been adjusted to show how well the different favorites played in Week 1.
Sports bettors can go on sportsbooks online to place their wager on futures for different props including the Heisman Trophy.
The odds makers made adjustments following Week 1 results and a running back has moved up to the top spot. Christian McCaffrey the talented junior all purpose back for Stanford is now 4 to 1 to win the prestigious award.
In Week 1, McCaffrey rushed for 126 yards and two touchdowns as the Cardinal beat Kansas State.
Deshaun Watson the quarterback for Clemson was third last season in the balloting, but was the favorite entering Week 1 of the regular season. However, Clemson held on late to beat Auburn 19-13 in their opening game and Watson dropped from 4 to 1 to a current 9 to 2, slightly below McCaffrey.
Many players had their odds shortened following strong performances during the first full weekend of college football. Greg Ward Jr. the talented quarterback for Houston and Nick Chubb the dynamic running back for Georgia both saw their odds shortened.
Houston, led by Ward, upset No. 3 ranked Oklahoma over the weekend, Chubb ran for 222 yards in the Bulldogs win against North Carolina.
Even though the top six favorites include three running backs, the best value is with a quarterback. A quarterback has won 8 of the past 10 years.
Last season Derrick Henry a running who was with Alabama and now the NFL Tennessee Titans was the winner of the Heisman. Odds favor the trophy returning to a signal caller this season.
However, the season is long and things can change. Through the midpoint of last season, LSU's Leonard Fournette was the favorite to win the Heisman.
However, Henry came on strong for Alabama and Fournette and his Tigers' teammates started to lose games. Final result, Henry won.
Top Five Favorites to win Heisman Trophy for 2016
Christian McCaffrey RB (Stanford) 4 to 1
Deshaun Watson QB (Clemson) 9 to 2
JT Barrett QB (Ohio State) 15 to 2
Dalvin Cook RB (Florida State) 8 to 1
Greg Ward Jr. QB (Houston) 10 to 1