Boston College at NC State Free Pick
February 19, 2018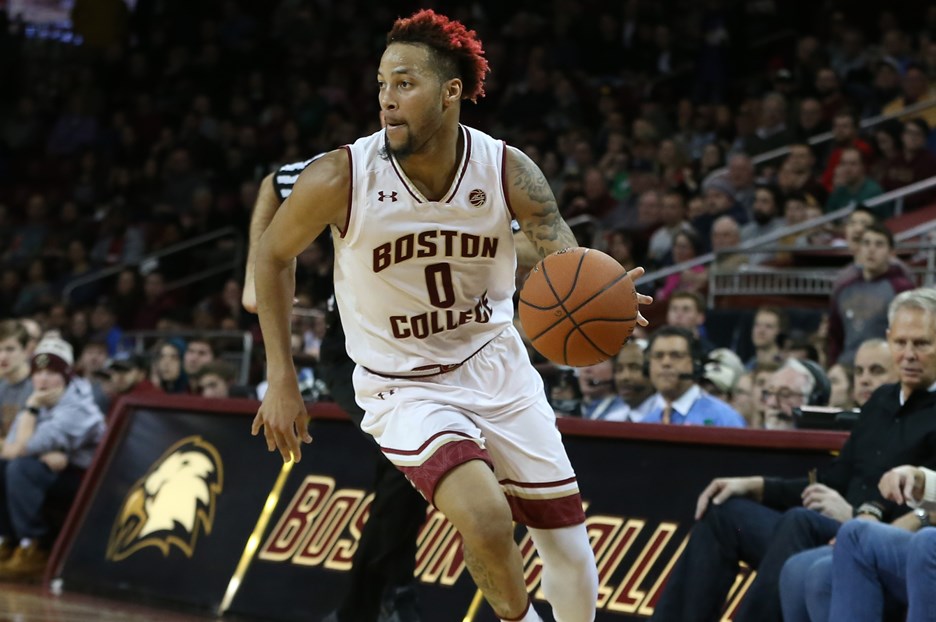 Tuesday at 7:00 pm EST at the PNC Arena in Raleigh, NC: The Eagles of Boston College take on the Wolfpack of NC State. This is an ACC end of season battle that could have post-season relevance. This is our free pick.
NC State is 18-9 straight up and 11-12 ATS. They score 81 PPG an allow 74. They are currently on a two game win streak having just defeated Wake Forest and Syracuse.
Boston College is 16-11 SU and 14-11 ATS. They have had a habit of covering games this year when the public thought they would get crushed. They score 75 PPG and allow 72 PPG. They just lost to Notre Dame by 17 points two days ago as their last outing.
Head to Head
NC State has the advantage when playing BC. In their last ten matchups NC State is 7-3 SU. But, they are only 3-7 ATS against the Eagles. The last game they played was January 2017 and BC beat NC State 74-66.
Point Spread
The early sportsbook betting line has NC State favored by 7 points (at time of publication Feb. 19, 2018). Its seems a little bit high. Here in the office we had NC State -5.5 based on the stats. That does not mean we think the Wolf pack will win by 5 or 6, that just means what we think the spread actually should be. BC has covered the last three times they have played NC State.
How it Probably Plays Out
This scenario is based on the current statistical information available to us. We can see NC State trying to run over BC and get a fast tempo going but BC is able to slow them down playing their defense. BC makes some quick buckets too but knows that their chance to win the game comes with defense and high percentage shots.  But in the end NC State is just a little too much for the Eagles and wins by 8 points.
But we think the more interesting play here will be the UNDER. The total has not been published yet but it will probably be right around 150 points. We are betting that the total scored stays well under this total.