Cavs Trade Irving for Thomas, Sportsbooks Shrug Their Shoulders
August 24, 2017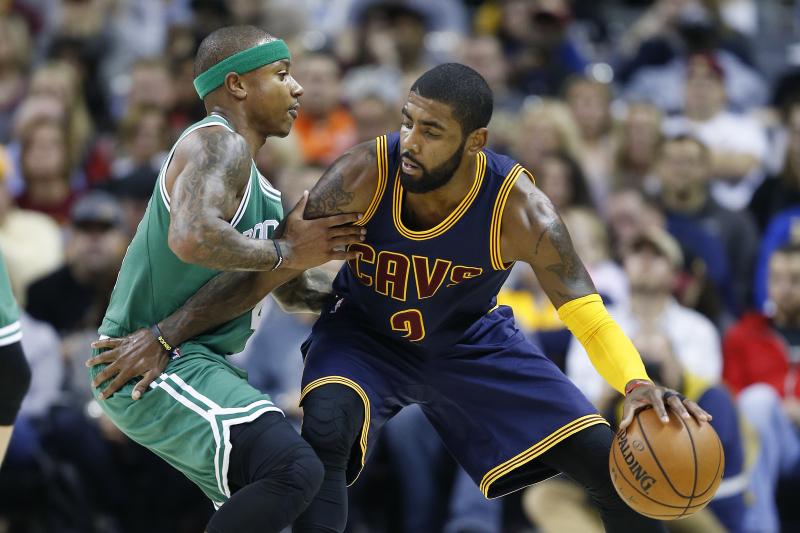 A huge trade in the NBA was completed this week when the Cleveland Cavaliers granted Kyrie Irving's wish and traded him to the Boston Celtics for Isaiah Thomas, Jae Crowder, Ante Zizic and the unprotected first round draft pick in 2018 for the Brooklyn Nets.
While this trade is going to shuffle the overall look of the NBA's Eastern Conference, odds makers seemed to go about business as is, with little reaction to the trade news.
Prior to the deal late Tuesday, several sportsbook had a line of 4 to 1 for Cleveland to win NBA championship for the 2017-18 season. Following the trade, the Cavaliers odds remain 4 to 1.
The same held true for Boston. The Celtics were sitting with odds of 10 to 1 to win the NBA title prior to their trade to acquire Irving and sit at 10 to 1 today.
The odds that did move on sportsbooks following the trade were those for the NBA MVP. Without Irving playing with LeBron James, the chances the NBA superstar could win his fifth MVP award were shortened to 5 to 1 from 6 to 1.
With Irving no longer playing in LeBron's shadow, his odds were shortened for the MVP award to 25 to 1 from 50 to 1. At the same time, the odds for Thomas to win the MVP were lengthened to 100 to 1 from 30 to 1.
The changes between Irving's odds and those for Thomas indicate just how hard it is for another player to play in the spotlight when they play on the same team as LeBron.
With this trade, the NBA offseason has now seen six All-Stars change teams. Jimmy Butler went from the Chicago Bulls to the Minnesota Timberwolves, Paul George is now with Oklahoma State after playing with Indiana, Gordon Hayward left Utah to play in Boston and Denver is the new home of Paul Millsap, who played in Atlanta last season.
While plenty of movement in players has taken place across the league during the offseason, it has not affected sportsbooks related to the NBA title. The Golden State Warriors remain the heavy favorites to win a second straight title and the third in four years.
Several sportsbooks currently have Golden State at 1 to 2 to win the title, with no movement in its odds since the Cleveland trade.