Champions League Quarterfinals Start Tuesday
April 11, 2017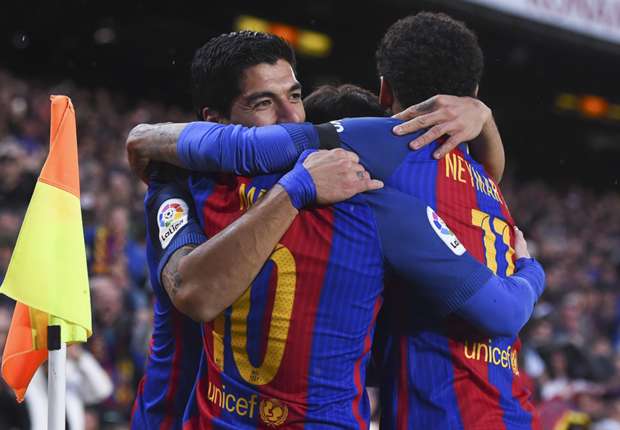 The Champions League quarterfinals begin on Tuesday with the first of two legs. The previous round was one of the most exciting round of matches in the history of the European tournament.
However, the round of 16 is behind us and two of the four quarterfinals matches will be played on Tuesday. Entering the quarterfinals Barcelona is the favorite to win the title at 3 to 1. Tied at the top with Barcelona on the Champions league futures boards is Bayern Munich at 3 to 1.
Next up is Barcelona's biggest rival during the season Real Madrid at 11 to 2 to win the title. Atletico Madrid has the fourth shortest odds at 6 to 1, while Juventus is 9 to 1, Borussia Dortmund 10 to 1, Monaco 20 to 1 and last but not least Leicester City at 40 to 1.
Borussia Dortmund will host Monaco on Tuesday in a match that will feature two of Europe's best attacking sides. Dortmund defeated Benfica in the round of 16 while Monaco eliminated Manchester City. Monaco is a big underdog in this matchup.
This match should have plenty of scoring, as the over/under is 2.5 and is very short at 2 to 5, with the over 3.5 prop sitting on even money.
Usually the first legs of Champions League elimination matches are more tactical than wide open but this one is expected to have a higher than normal number of total goals.
Look for a high scoring affair with Dortmund likely coming out on top in the first leg of this quarterfinal.
The second of the two quarterfinals on Tuesday features Juventus hosting Barcelona in the first leg. A goal in the 95th minute by Sergi Roberto gave Barcelona a miracle comeback victory over PSG in the round of 16, but they face a mature and talented Juventus side on Tuesday.
Juventus is much better than PSG and will be a difficult matchup for Barcelona. Juventus is well on its way to winning another title in Serie A in Italy, while it appears Barcelona will be battling for second place in La Liga in Spain behind Real Madrid.
Juventus plays very well on their home pitch and will look to take a lead in the first leg without allowing any away goals by Barcelona.
Juventus is expected to win this first leg.