Chicago Cubs Open as Favorites to Win 2017 World Series
November 3, 2016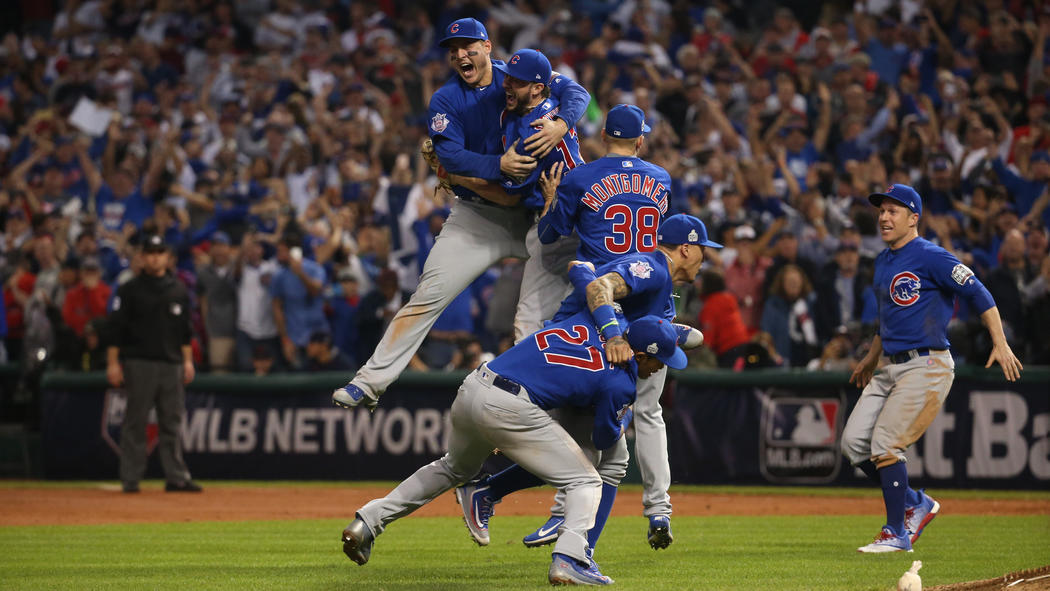 Well they finally accomplished a feat they could not accomplish for 108 consecutive years. The Chicago Cubs are the 2016 World Series Champions, their first title in the Fall Classic since 1908.
Just hours after the Cubs defeated the Cleveland Indians in Game 7 of the series 8-7 in 10 innings, sportsbooks already were posting odds for the winner of the 2017 World Series.
To no one's surprise, the Cubs are the favorite to win next season's World Series. Chicago is 3 to 1 to repeat as champions.
A number of online sportsbooks have Chicago as the odds on favorite and are the only team in baseball that has single digit odds on the future's board to win next year's World Series.
Following the Cubs with odds of 10 to 1 are the Boston Red Sox, Los Angeles Dodgers and Washington Nationals. Those three teams are followed by a group of three teams that are currently 12 to 1 and that group includes the team the Cubs beat on Wednesday night, the Cleveland Indians.
Chicago defied huge odds and returned from a deficit of 3-1 in the series to defeat the Indians in extra innings.
Last year following the World Series won by the Kansas City Royals, the Cubs were 10 to 1 to win the World Series this year, but quickly were bet down to just 4 to 1. That made the Cubs the odds on favorite to win the Series when the season started in April.
Including the Indians at 12 to 1 are the New York Mets and Houston Astros. Following the Astros, to round out the top 10 the Toronto Blue Jays are 14 to 1 and the San Francisco Giants and Texas Rangers are 16 to 1.
Long shots at 100 to 1 include the Milwaukee Brewers, Atlanta Braves, Cincinnati Reds, Minnesota Twins, Oakland Athletics and Philadelphia Phillies.