Chicago Cubs Remain Atop 2016 World Series Futures Board
June 27, 2016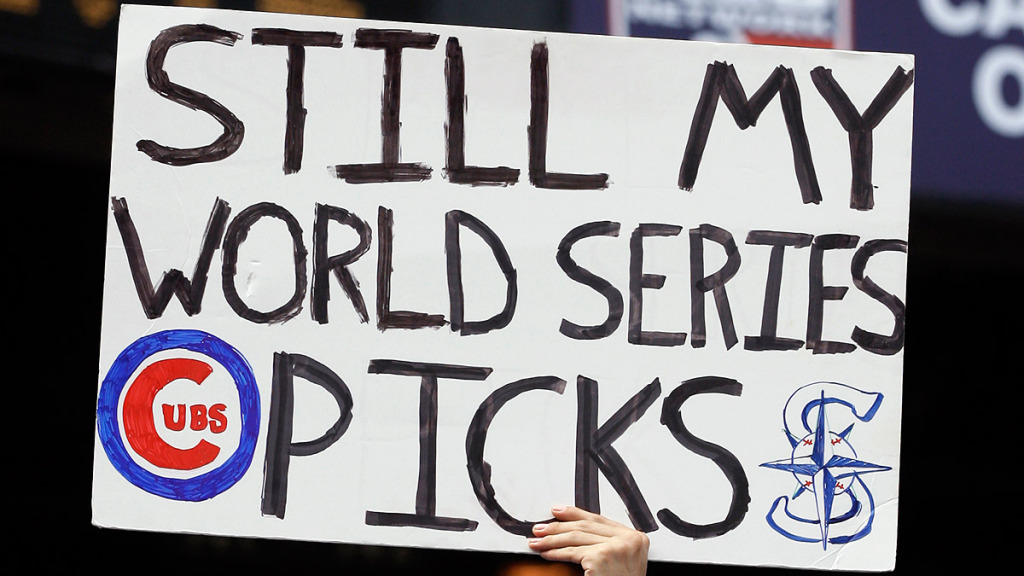 National League Central leaders the Chicago Cubs remain at the top of the futures board for the 2016 World Series at +333.
However, the overwhelming lead as the favorite has been shortened by the red-hot Texas Rangers and San Francisco Giants. The Rangers are now sitting at +650 to win the World Series tied for second on the futures board with the Giants.
Chicago still has the best record in baseball, but barely as both the Rangers and Giants are just percentage points from taking that away from the Cubs. Texas leads the majors in wins with 49 as of Monday June 27.
The Cubs have held the biggest lead in any division in baseball for most of the first half of the season, but have surrendered that to Texas. Nevertheless, the Cubs lead the NL Central by 9 games over the St. Louis Cardinals and 12 games over the Pittsburgh Pirates.
Each of the three top teams in the NL Central are struggling as the Cubs, Cardinals and Pirates are all just 4-6 over their past 10 games played.
Chicago has had a number of younger players mix with veterans and actually play in place of some veterans due to injuries.
Chicago starts the week on a down note having lost two straight over the weekend, while their rivals the Cardinals on Sunday won to avoid being swept. The Cardinals are down the line in the World Series futures board at +2500, while the Pirates are sitting at +6600.
Chicago starts a series Monday at NL Central rival Cincinnati, while the Cardinals face the Kansas City Royals in an interleague four-game home and home set. Pittsburgh ends a series on Monday with the Los Angeles Dodgers.
2016 World Series Futures 
Chicago Cubs +333
Texas Rangers +650
San Francisco Giants +650
Washington Nationals +1000
Boston Red Sox +1200
Cleveland Indians +1200
Toronto Blue Jays +1400
New York Mets +1600
Baltimore Orioles +1800
Los Angeles Dodgers +1800
Kansas City Royals +2000
St. Louis Cardinals +2500
Seattle Mariners +2800
Detroit Tigers +2800
Houston Astros +2800
Miami Marlins +4000
Chicago White Sox +5000
New York Yankees +5000
Pittsburgh Pirates +6600
Los Angeles Angels +10000
Tampa Bay Rays +10000
Arizona Diamondbacks +10000
Colorado Rockies +10000
Philadelphia Phillies +50000
Oakland Athletics +50000
San Diego Padres +50000
Milwaukee Brewers +50000
Minnesota Twins +100000
Atlanta Braves +100000
Cincinnati Reds +200000