Chicago Cubs Sit Atop World Series Futures As October Approaches
September 22, 2016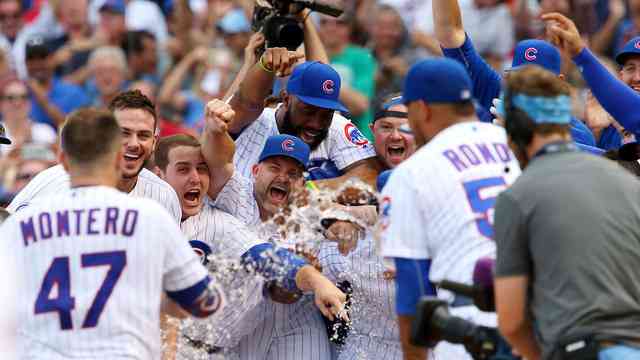 The end of the 2016 MLB regular season is less than two weeks away. Teams are battling for division titles and wildcard spots.
There remain seven teams still within five games of a playoff spots with just 10 games left on the schedule for most teams.
The Chicago Cubs are the only team in the league to have clinched a playoff spot as the NL Central champions a week ago. Every other leader of a division leads by five or more games.
The World Series futures have the Cubs squarely at the top where they have been since the season started. However, even though they are favored at 2 to 1, the Cubs have not won a World Series in 112 years.
At 5 to 1 and next on the futures board, are the Boston Red Sox. Boston has extended its lead in the American League East to 5 games. The Red Sox have won 7 straight games, their pitching seems to be finally coming together and they already own the league's best offense.
The Texas Rangers are tied with Boston at 5 to 1 to win the World Series. The Rangers do not have very good pitching as they are No. 24 as a team in ERA yet sit 27 games above .500 and hold a lead of 8 ½ games over second place Houston in the AL West.
The Washington Nationals are also 5 to 1 to win the Fall Classic. However, the Nationals offense has started to sputter. The team has also lost ace Stephen Strasburg for the remainder of the season.
The Los Angeles Dodgers are next up at 8 to 1. The Dodgers on Tuesday extended their lead in the NL West over the San Francisco Giants to 6 games with just 10 to play for both.
The Dodgers have not fared well of late in the postseason however having lost the past three NLCS they appeared in, but with a healthy pitching rotation they could spoil the Cubs dream season.
The Cleveland Indians are 9 to 1 to win the World Series. They are stacked top to bottom with good hitters from both sides of the plate, have a starting rotation that is No. 6 in ERA and a bullpen that has the league's No. 4 ERA. The Indians may just have the best value on the board at this time.