Chicago Cubs Take Top Spot Back on World Series Futures Board
July 18, 2016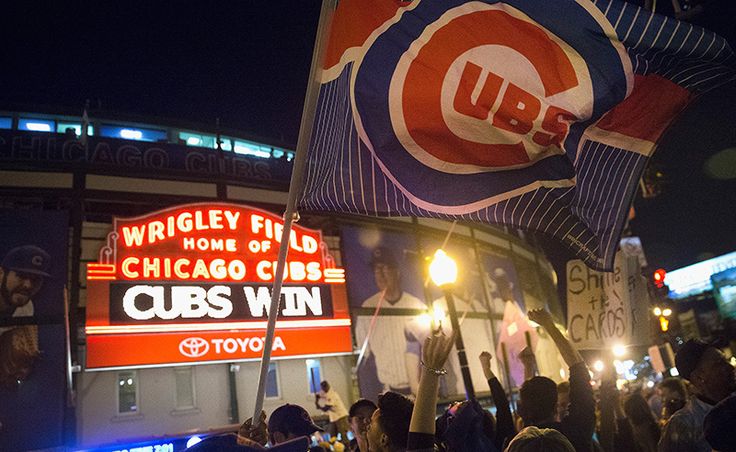 The Chicago Cubs are back on top of the race for the World Series at multiple online sports books.
The Cubs are the consensus choice to win the World Series this fall heading into the final 70 games of the 2016 MLB regular season.
On a number of sites, Chicago is sitting at 7 to 2 to win the Fall Classic. The next three teams behind the Cubs are the Washington Nationals, Cleveland Indians and San Francisco Giants. Each of them is at 6 to 1 to come out as the World Series Champions.
Those three are followed by the 10 to 1 Texas Rangers and the 12 to 1 Baltimore Orioles. In addition, the Boston Red Sox, Toronto Blue Jays and Houston Astros remain in the mix with each having odds of less than 15 to 1.
Chicago is now 55-36 on the season and has the most bets to be the World Series champions on most of the online sportsbooks. The Cubs are currently leading the National League Central by 8 games over St. Louis.
One online sportsbook said that the Cubs have nearly doubled the next closest team in money that has been bet on them to win the World Series.
The San Francisco Giants however are very popular with sports bettors as well. A number of sportsbook have the Giants as closing in on the Cubs as far as the number of bets and the money wagered on them.
For the American League, the Texas Rangers have been popular and were at the top of the futures board prior to the All-Star break on many sportsbooks, but lost two of three over the weekend.
Going into last week's All-Star break the worst bet in MLB was the Tampa Bay Rays. Tampa Bay is in last place in the AL East and bettors that wagered $100 per game this season on the Rays have lost $2,095. Tampa is currently sitting as high as 1,000 to 1 to the World Series in some sportsbooks on line, after being as low as 60 to 1 over the winter.
The Giants have the best winning percentage at this time in baseball, but the Cubs, who led most of the first half of the season, are a very close second.
Chicago has had a number of injuries during the season and is slowly getting healthy and their play of late is evidence of that. The value of the Cubs may have dropped a bit going into the All-Star break but is moving back up in the right direction.