Cleveland Opens as Chalk for First Time in Two Seasons
September 21, 2017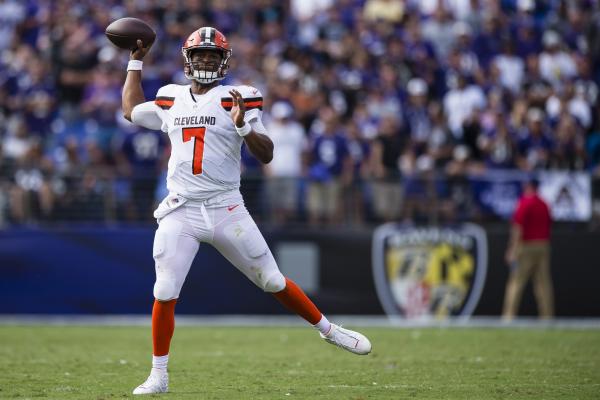 Week 3 of the NFL regular season features an AFC showdown when the Cleveland Browns visit the Indianapolis Colts. The Browns find themselves in unfamiliar territory in this game as they opened as 2.5-point chalk over the Colts.
Betting early in the week took the line down to Cleveland -1.5, but it has since moved up to Cleveland -2 on some sportsbooks and likely will remain between -1.5 and -2.
Odds makers have started to take notice of how competitive the Browns have become with rookie quarterback DeShone Kizer under center.
This is the first time that Cleveland has been listed as a favorite since Week 14 of the 2015 NFL regular season. In that game, the Browns were 2-point chalk versus the San Francisco 49ers in a game in which the Brown ending up winning and easily covering 24-10.
This is also the first time the Browns have been a favorite on the road since 2014. In Week 7 of that season, Cleveland was 4.5-point chalk at Jacksonville. Cleveland lost that game 24-6.
Digging deeper into the stats as bettors often do to find their best betting angle, the Browns have the fewest games (9), as a favorite on the road during the last 20 NFL seasons. The teams that are next closest to the Browns are Detroit and Houston each with 26, while Oakland and Chicago each have 30.
However, Cleveland has the highest percentage of covers at 78%, as a favorite on the road over that same period.
The next closest teams to Cleveland in covering as a favorite on the road the past 20 NFL seasons are the New York Giants at 61%, Indianapolis Colts at 58%, and the Miami Dolphins at 57%.
The Browns are listed as favorites in this AFC matchup against the Colts due to their improved play, but also because once again Indianapolis star quarterback Andrew Luck will not play on Sunday making it three straight games he has missed.