College Football Championship Odds 2018
June 15, 2018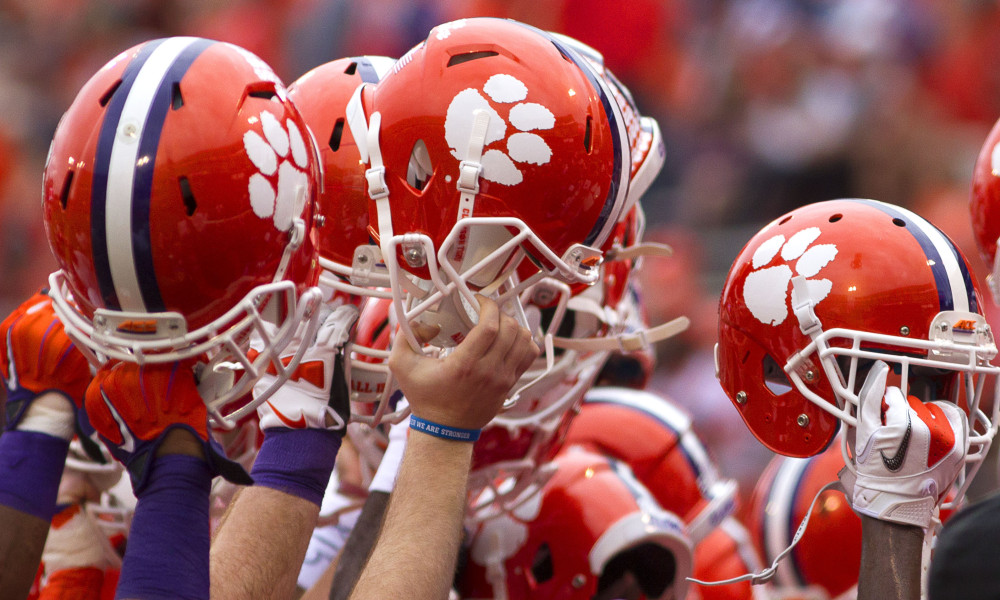 The college football championship odds have show some movement over the early part of the summer. Some sportsbooks have Alabama as low as even money. Most have Alabama at 2/1 or 5/2 payouts. They are heavy favorites to win the championship.
Clemson is a distant #2 overall favorite to win it all. Many sports writers are saying if any team can knock off the Crimson Tide, it will be Clemson.
Of particular long shot value are some of the teams toward the bottom of this stack. Virginia Tech is returning a pretty good football squad. If the Hokies get past FSU in week one, they will most likely be 5-0 when Notre Dame comes to town on October 6th. They win that game and now we are talking national title aspirations.
Sprinkling some money on Oklahoma State and Oregon (both at 10,000) seems like good value plays. Both are good, large programs and the payout would be huge if they manage to put together a great season.
Odds to Win College Football Championship
55101 Alabama +240
55102 Clemson +600
55104 Georgia +700
55103 Ohio State +700
55105 Michigan +1400
55106 Penn State +1800
55110 Auburn +2500
55111 Miami Florida +2500
55108 Oklahoma +2500
55112 Washington +2500
55107 Wisconsin +2500
55109 Florida State +2800
55115 LSU +3300
55114 Michigan State +3300
55116 Notre Dame +3300
55113 Texas +4000
55119 USC +4000
55121 Florida +5000
55120 Stanford +5000
55117 Virginia Tech +5000
55118 West Virginia +5000
55122 Texas A&M +6600
55126 Oklahoma State +10000
55125 Oregon +10000
55123 TCU +10000
55124 UCF +10000
55129 Nebraska +15000
odds by betonline.ag