College Football Notes for Bettors to Consider
September 9, 2016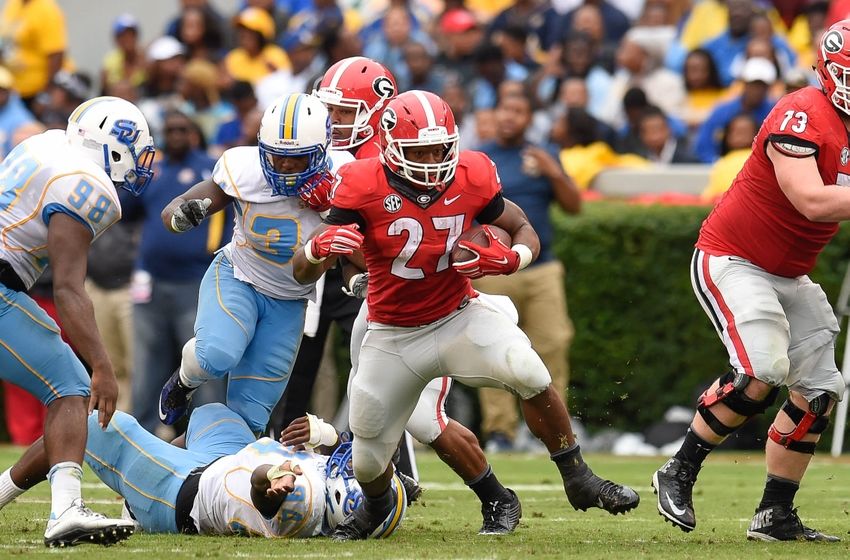 The defensive line for North Carolina will be banged up for its game at Illinois on Saturday. Dajaun Drennon and Tyler Powell will both be out.
Drennon a defensive end, started two dozen games his first two seasons with North Carolina. last season he recorded 39 tackles, 1.5 sacks and three quarterback hurries. Powell recorded 23 tackles last season for the Tar Heels.
North Carolina is 8-point favorites on the road, and last season as 8-point chalk at home routed the Illini 48-14.
Senior running back Leon Allen for Western Kentucky will be out with an injured knee. In 2014, Allen had 1,542 yards rushing with 13 touchdowns. He was injured during the second game for WKU last season and missed the remainder of the year. The Hilltoppers are 28.5-point dogs on Saturday for their visit to Alabama.
Florida will be attempting to beat Kentucky for the 30th straight time when the two SEC rivals meet on Saturday at The Swamp in Florida. The Gators hold the longest active winning streak in the NCAA head to head with another team after Temple ended the win streak of 31 games of Penn State last season when the Owls beat the Nittany Lions.
Florida is 16.5-point home chalk on Saturday versus Kentucky, who squandered a 25-point lead in a 10-point loss to Southern Mississippi.
Late Thursday, reports from Athens, Georgia said that Jacob Eason the Bulldogs true freshman quarterback would be given the starting job for Georgia's home game on Saturday versus Nicholls. In his debut, Eason completed 8 of his 12 passes for 131 yards and a touchdown, after relieving starter Greyson Lambert.
Eason will be handing off quite often on Saturday to Nick Chubb. The Georgia running back looked like he did prior to his injury last season when he rushed for 222 yards and a pair of touchdowns last weekend against UNC.