College Football Playoff Lines On the Move
December 9, 2016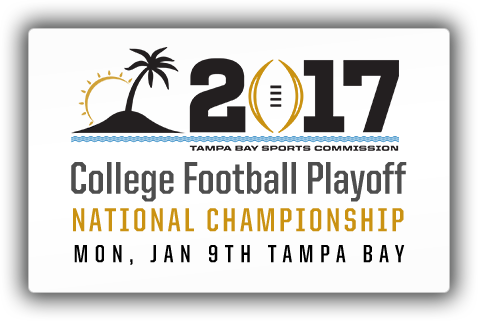 The College Football Playoff national semifinals are 3 weeks and 1 day away from kickoff, but that does not mean bettors are not going online and making their wagers in earnest.
Just minutes after the matchups for the CFP semifinals were announced this past Sunday, sportsbooks posted the Alabama Crimson Tide as 11-point chalk in its game against the Washington Huskies.
However, when the initial rush of betting died down, Alabama had grown to 14.5-point chalk. On some online sportsbooks, $9,000 of every $10,000 being bet was on the Crimson Tide.
Not only is the money on Alabama, but the tickets are as well. The vast majority of tickets sold thus far in the national semifinal game between the Crimson Tide and Huskies are on Alabama.
Early betting on the game clearly indicates the public will be putting their money on Alabama. By late Sunday, the line reached as high as Alabama -15 before settling for the opening day at -14.5.
A number of online sportsbook since then have increased the spread to Alabama-16.5, which is the largest line out of any matchup to date in the College Football Playoff.
This situation will be nothing new to the Crimson Tide. Alabama has entered 95 of its last 96 games as the favorite.
Ohio State opened as 3-point chalk in the other CFP semifinal game against Clemson. By early Friday, the spread was moved up to Ohio State-3.5.
For many online sportsbooks, the biggest liability in the CFP is with Ohio State. There have been quite a few large five- and six-figure bets on the Buckeyes at odds of 4 to 1. That kind of money adds up real quick if Ohio State were to win the national championship.
Even though Alabama is the strong favorite to win the national title, there have been mostly small bets wagered thus far on the Crimson Tide.
However, with three weeks more of betting prior to the opening kickoff on December 31, expect large money bettors to eventually take the Crimson Tide as most feel they are unstoppable and can win by a sufficient amount to cover the number.
Money on the Ohio State – Clemson game should start to increase on the run up to the New Year's game.
Regardless, most of the money will be in the Alabama – Washington game, with the majority of money and tickets on the defending national champion Crimson Tide.