2018 NFL Conference Championship Opening Lines
January 15, 2018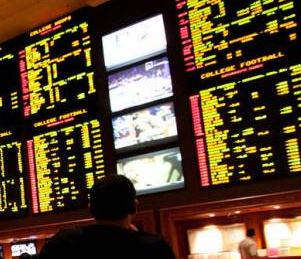 Today was a great day of football. The first game was a barn burner with Jacksonville pulling off the huge upset in Pittsburgh. The second game had a finish for the ages as Minnesota scores a 61 yard TD with the clock hitting zero. We liked New Orleans in that matchup and if you bet it today (which most people did) you got the gift of the hook. New Orleans +5.5 was a winner.
Now the games are set for the Conference Championships next weekend. You have Jacksonville heading to New England and Minnesota heading to Philadelphia. The spreads are posted. The New England vs. Jacksonville matchup has been out for hours so has had some time to be adjusted. It was issued at New England -8.5 and has since moved up to New England -9.5 at most sportsbooks. The Philadelphia vs. Minnesota line was just posted and is at Minnesota -3.5 points.
Here are the current lines and totals at time of article publication (8:32 PM EST Sunday, Jan. 14, 2018):
Sunday, January 21, 2018
3:05 pm EST
Jacksonville 46.5
New England -9.5
6:40 pm EST
Minnesota -3.5
Philadelphia 38
Early, here in the office, we are initially leaning Jacksonville +9.5 in the first game and in the second game leaning Minnesota Moneyline (-170). That can change before game time so make sure to check back or sign up for our article email alert option.
Interested in throwing down on these games? Check out our top sportsbooks list.