Could College Football Playoff Have Four Undefeated Teams?
October 21, 2016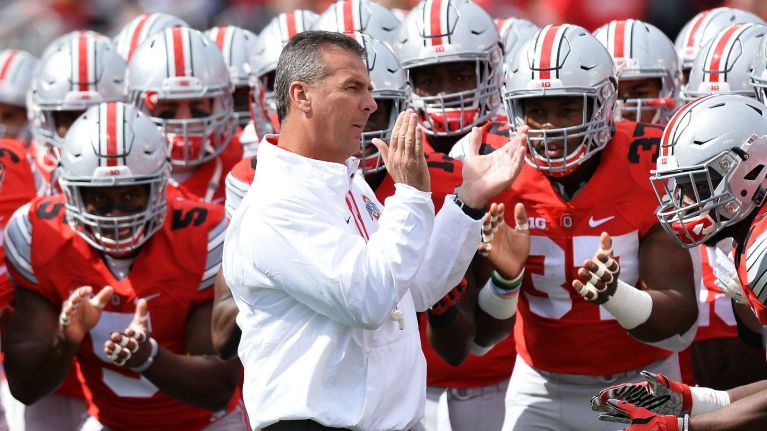 Wagering on futures boards in sports betting is very popular. One of the most popular of the college football futures boards is the national championship. At present, Alabama tops that list with Ohio State a close second.
Clemson defeated North Carolina State last week but if not for a missed Wolfpack field goal, the Tigers would no longer be unbeaten.
The Tigers however now sit with a 73% chancing of winning the ACC title, shows a power index released by an online sports data company.
Clemson has a lead of one game over Louisville with a tiebreaker after beating the Cardinals head to head.
Nonetheless, Clemson started the season with odds of 6 to 1 to win the national title, but is now 8 to 1 which are the sixth best odds. At the same time, Louisville was sitting at 8 to 1, but has since moved up to 6 to 1, which is third best with Michigan.
Clemson will have a tough test against Florida State the No. 13 ranked team in the nation. A win would mean they would likely coast to the ACC championship game.
Although there have been just two seasons since the start of the college football playoff, there has still not been a playoff where all four of the teams were undefeated.
Currently eight teams that are ranked in the top 10 remain undefeated following Week 7 of the college football regular season.
However, five of the current eight undefeated teams will play another team that is undefeated, while Ohio State will have to play two of them.
The easiest paths to the CFP appear to be held by Clemson and Washington. The Huskies will only play on team ranked in the top 25 over their remaining six games.
Clemson, as mentioned previously, has to play Florida State and their final five opponents are a combined 14-12 currently.
Alabama as well as Ohio State faced the toughest paths to end the season unbeaten. The Crimson Tide must play Texas A&M, Auburn and LSU.
The game against LSU will be Alabama's fourth straight game against a ranked opponent in the SEC.
Ohio State plays its final game of the regular season against Michigan, but needs to beat Nebraska as well.
Things are beginning to get interesting as the season continues through conference play.