Cowboys Making Climb up Super Bowl LI Futures Board
October 19, 2016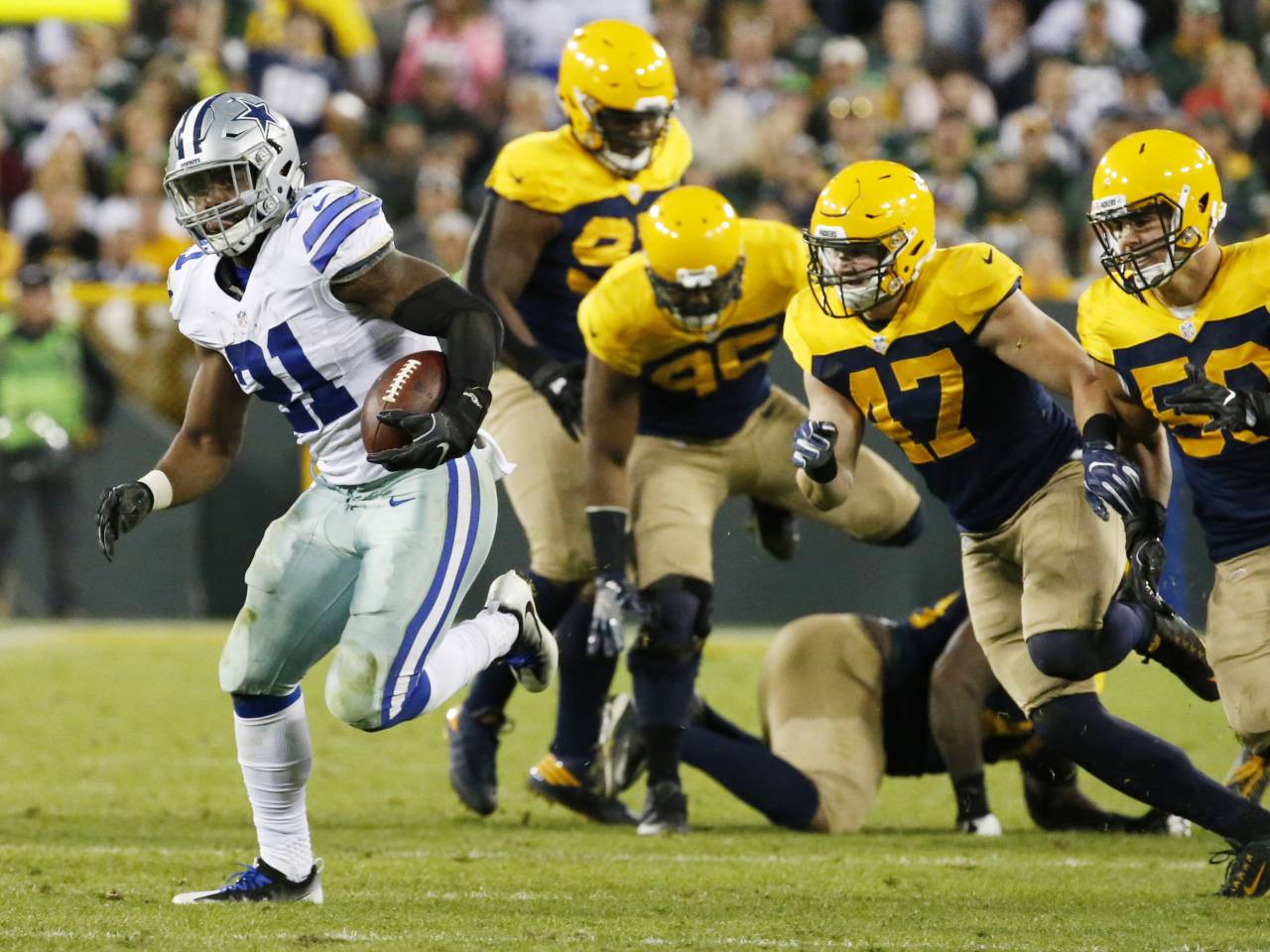 Six weeks of the NFL regular season have been played and odds makers continue to update their futures board for Super Bowl LI.
The biggest surprise of the 2016 NFL regular season has to be the Dallas Cowboys. Their two star rookies (Dak Prescott, Ezekiel Elliott) have taken the league by storm making a huge name for themselves after going to Lambeau Field and upsetting the Green Bay Packers.
Because of that upset win, Dallas has seen its odds shortened to win the Super Bowl to +1000. That puts the Cowboys just fourth behind New England at +300, Minnesota at +700 and Seattle at +750.
The odds for Dallas could shrink some more during the upcoming three-week period. This week the Cowboys have a bye, and then they will face Philadelphia and Cleveland. Two big wins against those two opponents could help move Dallas up the ladder even more.
Over just the past two weeks, odds for Dallas to lift the Vince Lombardi trophy have been slashed by over half. Following a loss in Week 1 to the New York Giants, the Cowboys sat at +4000 or in the middle of the 32 teams in the league.
However, since then the Cowboys have won five consecutive games. Dallas is doing it with the run behind Elliott and ball security.
Dallas is No. 2 in the league in rushing and first in touchdowns on the ground, while averaging only one turnover a game.
A team heading down the futures boards and likely out of contention for the Super Bowl is Pittsburgh. The Steelers odds were +750 going into last week, but have jumped to +1200 after being upset by Miami and losing Ben Roethlisberger to a knee injury.
Big Ben will be out just a few weeks, but one or two games will have a big impact on the Steelers chances of winning the AFC North or even qualifying for the postseason.
Denver has also started a downward spiral on the futures board. The Broncos lost their second consecutive game and have scored only 29 points over their past two games. Odds for Denver were as good as +1000 but now sit at +2000 this week.
Top Five Odds for Super Bowl LI
New England +300
Minnesota +700
Seattle +750
Dallas +1000
Pittsburgh +1200