Cubs and Indians With Best Chance of Winning World Series
July 5, 2016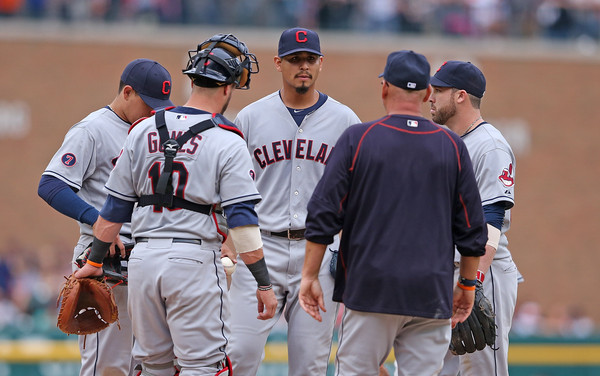 The Cleveland Indians won 14 straight games before dropping two straight over the weekend, only to come back and win on Monday night.
The Indians lead the American League Central by 6 ½ games over the Detroit Tigers and 7 games over the defending World Series champion Kansas City Royals.
The Indians are currently playing a three-game series with AL Central second place Detroit and can extend their lead in the division with strong play in the second and third game of the series following their 5-3 win in game one.
Two projection systems Baseball Prospectus and FanGraphs have given the Chicago Cubs and Indians the best chances of winning this season's World Series. Both franchises are mired in long World Series winning droughts.
Chicago has the best record in the league thus far this season, but has not won the World Series since 1908. Cleveland has won 15 of its past 17 games overall but has not won a World Series since 1948.
FanGraphs sees Cleveland with an 85.4% chance of winning the AL Central, a 91.9% change of reaching the playoffs and a 12.7% chance of winning this season's World Series.
Baseball Prospectus sees Cleveland with a 90.1% chance of winning the AL Central, a 95.2% change or reaching the postseason and an 18.5% chance of winning this season's World Series.
Just the Cubs have been given better odds of winning the World Series than the Indians. FanGraphs has given the Cubs an 18.5% chance, while Prospectus gave Chicago a 19% chance.
The Indians lead of 6 ½ games in the division is the largest lead it has held in over five seasons.
Even odds makers online and in Vegas are taking notice of how well the Indians are mixing pitching and strong hitting to make their way to the top of the AL Central.
Cleveland is tied with the Texas Rangers with the third best odds on the World Series futures board on most online sites at 10 to 1. Only the Cubs and the San Francisco Giants have been given better odds to win the World Series than have the Indians.
Of course, the season has just half over. The Indians have another 80 games to play and many things can happen over the course of the long, hot days and nights of summer in Major League Baseball.