Cubs Have Most Tickets and Money Bet to Win the World Series
February 25, 2016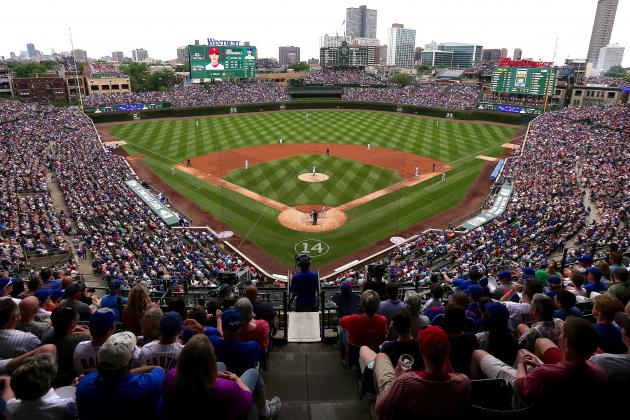 Spring Training has started as most teams have pitchers, catchers and position players in camp, while a few are still awaiting position players to arrive.
As the 2016 spring training season gets under way, odds makers have made the Chicago Cubs the consensus choice as favorite to win this year's World Series. The Cubs have odds as short as 4 to 1 on some futures boards while they can be had at 6 to 1 on others.
The Cubs are the only team on sportsbooks online that have single digit odds to win the World Series. Both the Houston Astros and Los Angeles Dodgers are second at 10 to 1 to win it.
The Dodgers and Astros are followed by the Red Sox and Mets at 12 to 1.
Chicago opened at most sportsbooks back in November at 10 to 1 and attracted a great deal of action that helped to cut their odds down to just 4 to 1. Those odds are the shortest for any World Series favored during the preseason in over four years.
The short odds have not stopped bettors from putting down their money on the Cubbies. More tickets and more money has been place on Chicago that any team in the MLB at a number of different sportsbooks.
At some books, twice as many tickets have been written for the Cubs than the second place team on the odds board, the San Francisco Giants. Following the Cub and Giants with the third most tickets written are the Dodgers.
One sportsbook in Vegas has written over 2,500 tickets on Chicago to win it all and that is four times the number of tickets for any other team and 25 times more than 6 MLB teams.
The Cubs are one of the most popular teams to bet on. Each year the Cubs have a large number of bettors take them to finally win a World Series, but this year with the talent they have accumulated people are betting them because they feel the team will actually win it all.
The Cubs also have a win total of 93.5, which makes them the only team in the league with a 90-plus win total. They are taking plenty of action on that number as well.
On most books the Cubs opened at 89.5 but took plenty of action to have it bumped up to its current 93.5.