Cubs Heavily Favored to Win World Series, But Is There Value There?
June 13, 2016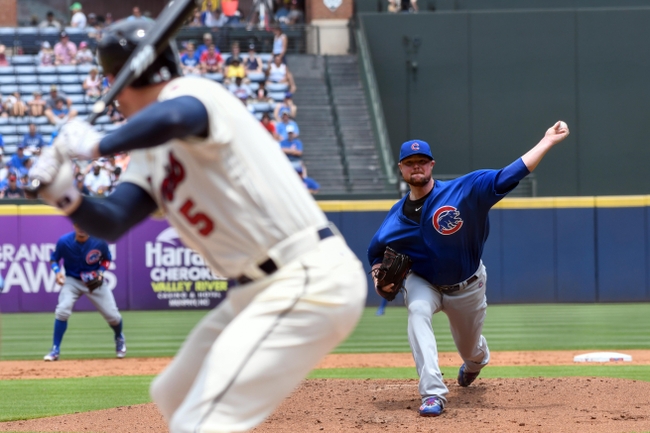 The Chicago Cubs have ruled Major League Baseball over the first 60 games of the season. On Sunday, behind Joe Lester on the mound, the Cubs achieved a new milestone with their rout of Atlanta 13-2.
Chicago pushed its overall record to 43-18, which is the first time during the season the Cubs have been 25 games over .500.
The Cubs are the first team in 15 years to win 43 games or more over their first 61 played. Chicago is also the 10th club during the divisional era to accomplish it and seven of the nine teams previous to them ended up playing in the World Series.
However, before bettors run to their computers and buy a ticket for the Cubs to win the World Series, they should see the numbers that stand in their way.
Currently, Chicago is heavily favored at +350 to win the baseball Fall Classic with the team next closest sitting at +900. Last year, the Dodgers at this period of the season were the favorite at +600, which is nearly double that of the current Cubs futures.
Any good value to bet on the Cubs does not exist with those numbers, but even if there was value still there, a pass on the Cubs would be the likely recommendation and here is why.
It is very rare that a Major League Baseball team ending the regular season with the best record ends up the World Series Champion. In fact, over the past 30 years it has happened just 6 times and just once time during those same 30 years for a team in the National League.
Of course, anything can happen, as it has before, but the MLB field as a whole has a win percentage of .800 over the team with the best record in the regular season since 1986.
Four months remain until the postseason and things could change between now and October, but there needs to be real consideration taken when thinking about taking the Cubs to win the World Series at this point of the season.
Of course, other futures involving the Cubs look like strong choices. As mentioned early 7 of 9 teams to win at least 43 of their first 61 games have reached the World Series. The Cubs are a heavy favorite at +180 to win the National League Pennant, which could have good value.