Current Trends in College Basketball Over/Under
March 5, 2016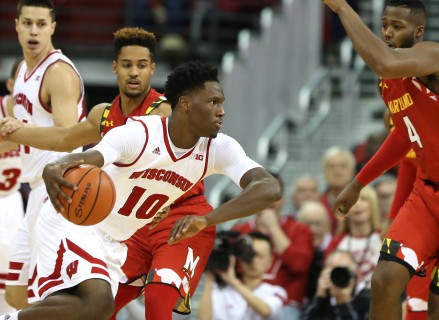 Betting on the total points in NCAA basketball games can be a difficult task. Here are a few stats on the point totals that could help to make a decision on the point totals for this weekend's matchups.
The past four games Army has played has cashed on the OVER.
The UNDER has cashed in three straight games for Cincinnati and the UNDER has cashed in 5 of the past 7 games. The UNDER cashed in its first meeting with SMU, its Sunday opponent.
The UNDER has cashed 7-3 over the last 10 games for Illinois as the Illini prepare for Penn State.
For Maryland, it is all about UNDER of late. The Terrapins play Indiana on Sunday and the UNDER is 9-2 during its last 11 games, and 14-4 over its past 18 games played.
The OVER has been what to play in Omaha's Summit League games. The OVER has cashed in 7 of the past 8 games for Omaha.
For Tulane, the OVER has cashed in 5 of the past 6 games. The Green Wave has given up 73 points or more in six straight games.
The UNDER has cashed in 9 of the last 13 games for UCF as it prepares to meet Connecticut this weekend.
The UNDER has cashed in each of the past 7 games for Wisconsin. The UNDER is 11-4 over its last 15 games.
If over/under point totals are not your forte, then against the spread might just be what you are looking for. Here is a pair of hot teams when it comes to ATS.
The East Carolina Pirates are 8-2-1 ATS over their past 11 games played. The Pirates covered the number in their past four games played.
Wisconsin has gone 10-3 ATS over its past 12 months. The Badgers meet Purdue Sunday. The teams have not played head to head since December 24.