Daily Fantasy Sports Companies' Problems Persist, Capital Funding Drops
February 14, 2016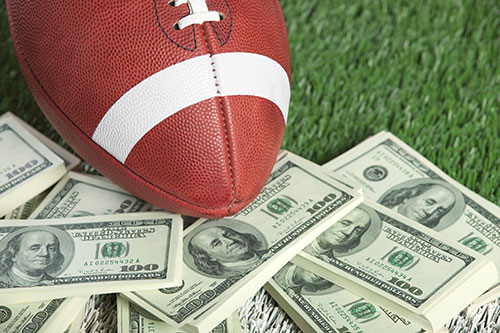 Anyone who watches any television has seen the deluge of daily fantasy sports advertisements from the two heavyweights in the industry: FanDuel and DraftKings.
According to one analyst, DraftKings and FanDuel combined to spend over $150 million during the third quarter of just 2015 on Internet and television advertising.
This phenomenon of winning millions with a three-dollar investment is now ingrained in the American consciousness and does not seem to be going anywhere anytime soon.
Nevertheless, the fantasy sports businesses have been questioned of late as to if the daily contests constitute gambling. At least a half a dozen states are now considering legislation and regulation against the industry.
The entire debate began last November when New York went after the industry. Other states are now looking into whether the sites need to be regulated and of they should be allowed in just the three states that gambling is allowed across the U.S.
It is all about a struggle over definitions – that of gambling and that of a game of skill. The debate is whether the daily fantasy sports contests are considered a game of skill as the DFS industry says or gambling as many law enforcement policymakers say.
The DFS companies say it takes great skill to pick the best players for their teams, while legislatures and Attorney General offices are not convinced by the DFS industry defense, which has led to more pressure on the companies in the industry to change their business practices.
With the scandal over an employee from DraftKings winning more than $350,000 on FanDuel giving the industry a black eye, the DFS firms must re-group under this extreme pressure and provide more transparency and even rebrand themselves.
They can continue through appeals processes or until a judge bangs his gavel and takes a decision against them. Once or if that happens, if the industry leaders or not ready everything could be pulled out from under their feet.
The industry has had its problems of late with a report on Saturday saying DraftKings could only raise $70 million in capital in its last round of capital funding, after being able to raise over $500 million in capital prior to the start of the 2015 NFL regular season.