Daily Fantasy Sports' FastPick Blurs Sports Betting Line Even More
July 19, 2017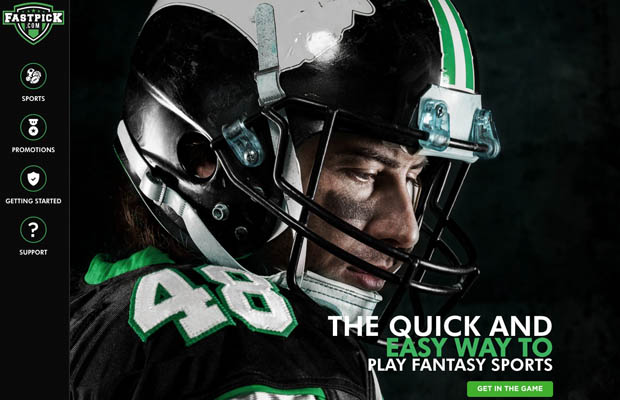 The first daily fantasy sports platform in Atlantic City will take a new approach to online contests. FastPick puts a spin on traditional games by putting the bettor up against the casino, not other DFS players.
The goal of the concept is eliminate the sharks who many feel are winning the overwhelming majority of prizes on the well-established DFS sites such as FanDuel and DraftKings, the two largest.
Resorts Casino Hotel became the first Atlantic City property to launch its own DFS site.
Each week players on FastPick will have to pick at least three head to head matchups. They could be Andrew Luck vs Tom Brady or Ezekiel Elliott vs Le'Veon Bell.
The NFL player not chosen in each matchup is given to the house. For a bettor to win a contest, his or her lineup must win each of the matchups against the roster of the casino.
The website of FastPick explained that there are no salary caps and no sharks only playing against the house by predicting the outcome of each matchup and earning more points.
FastPick is available only via the Internet while the user is in New Jersey state limits. The resort has said it is considering making a physical space for FastPick inside its casino or allocating a space for it in its iGaming lounge.
This altered format of DFS is similar to parlay betting located at horse tracks across the country. It is similar as well to sports gambling at the three casinos in Delaware.
Legislation that would give full authorization to daily fantasy sports sits on the desk of Chris Christie the Governor of New Jersey.
Gaming regulators in New Jersey have said that DFS is legal in the state because of current state internet gambling laws. But, legislation that a state senator introduced would require operating permits to be obtained by platforms and that they share 10.5% of gross revenue with New Jersey.
With the launching by Resorts of FastPick it will be operating during the upcoming college football and NFL seasons, which is sports gambling's busiest part of the year in the U.S.
In the long run, the house is always the overall winner in gambling, and Resorts is attempting to make sure that remains the status quo. Similar to Las Vegas sports betting, the casino in Atlantic City will have experts in sports data to ensure the contest managers are getting it the upper hand.
The more picks one player makes, the bigger the possible reward. Three picks has a payout of 5x, meaning an entry of $5 returns $25. However, 10 picks will have a 500x rewards, which means the same bet returns $2,500.
However, the all or nothing win rules of the new game gives the house the best seat.