Dark Horse Heisman Trophy Candidates With Value
August 12, 2016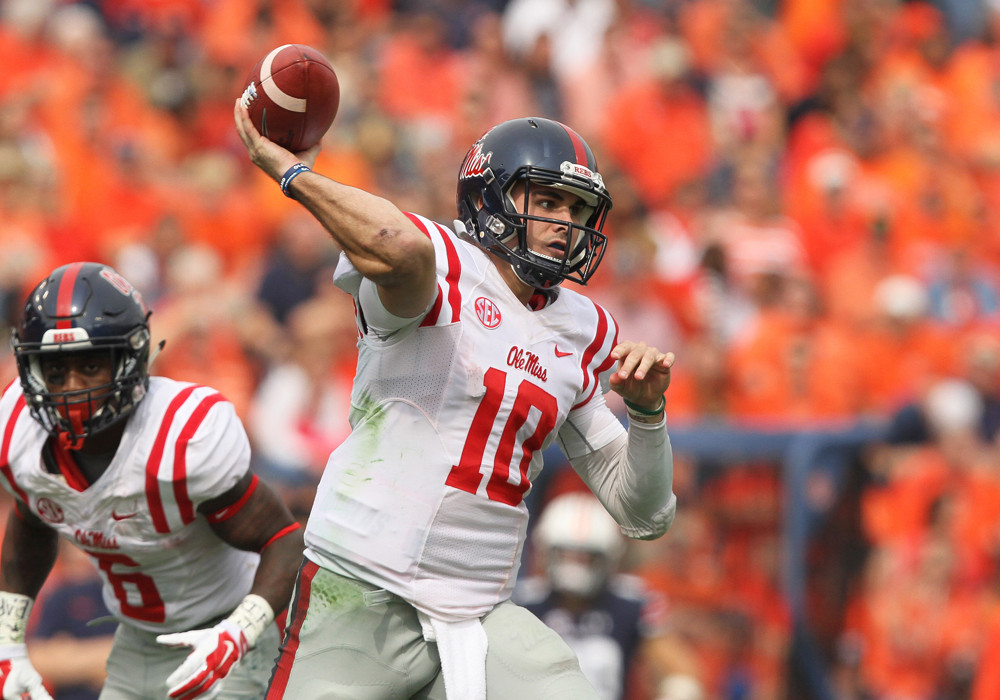 Sports bettors have no shortage of favorites for this season's Heisman Trophy winner. Last year's winner Derrick Henry form Alabama has moved to the NFL, but five out of the next six players in last season's balloting return led by Christian McCaffrey the runner up who will be playing his sophomore season at Stanford.
The others returning are Deshaun Watson from Clemson, Baker Mayfield from Oklahoma, Leonard Fournette from LSU and Dalvin Cook from Florida State.
Each of the five and Nick Chubb from Georgia and J.T. Barnett from Ohio State are in the top tier of favorites to win the 2016 Heisman Trophy.
Here are a few potential dark horses that could become contenders once the season gets underway and their stats start rolling into sportsbooks on a regular basis.
Mississippi quarterback Chad Kelley leads the dark horse list. Kelly has a powerful arm and is the top returning SEC quarterback and listed high on draft boards for the NFL for 2017.
Chad is the nephew of Jim Kelly the Hall of Famer. He has led the Rebels to five wins over teams in the Top 25. Kelly and his Rebel teammates open up against Florida State and a good showing would propel him into the mix for the Heisman Trophy.
Oregon running back Royce Freeman is another dark horse. Freeman has rushed for a combined 3,200 yards the past two seasons, which are the most by any Power Five conference player. Last season he ran for 1,836 years to set a new school record and was the only player in the FBS to gain 100 yards or more from scrimmage in each game played.
Houston quarterback Greg Ward Jr. is the third dark horse that could battle this season for the Heisman Trophy.
Ward led Houston last season to a record of 13-1, which was the best the football program has had. He must open the season with his teammates against Oklahoma, which will likely be the toughest game they have all season.
He and Watson from Clemson are the only two signal callers in the country that passed for at least 2,000 yards and rushed for at least 1,000 yards during last season.
Ward was fifth in the country with 21 touchdowns on the ground, which set a school record.
Another possible dark horse includes Baylor quarterback Seth Russell.