Defending Super Bowl Champions Have Been Profitable in Week 1
September 7, 2016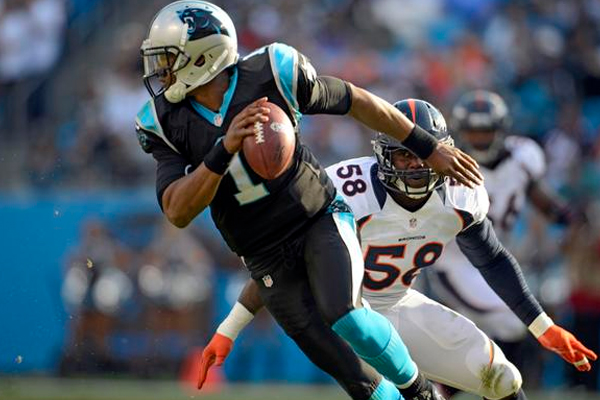 The NFL 2016 regular season will kick off on Thursday when the defending Super Bowl champion Denver Broncos will host the Carolina Panthers the defending NFC champions.
Denver defeat Carolina in Super Bowl 50 by the score of 24-10 last February. This rematch of the previous two teams that played in the Super Bowl is a rare occasion.
It is just the seventh time in the history of the NFL that the prior season's opponents in the Super Bowl meet in a rematch the next season.
The last time it happened was in 2014, when Seattle defeated Denver 26-20, after beating them in the Super Bowl 43-8. Prior to that, the last time the Super Bowl rematch took place was in 1997.
In the six prior games, the winner of the Super Bowl is 4-2 straight up when they play the rematch.
The sample for this trend is not large, but there are handicapping angles, which are now used for the opening week of the NFL regular season.
Betting on a Super Bowl champion in the opening week of the following regular season has become an angle often used and a number of bettors have been able to "bank" the results.
The defending champions from the previous Super Bowl lost season openers in both 2012 and 2013, but have won the past two openers with Seattle winning in 2014 and New England in 2015.
Including the win by New England last season, the defending Super Bowl champions are 14-2 SU and 10-4-2 ATS, during Week 1 of the NFL regular season since 2000.
During that period, the winner of the Super Bowl has been listed as a dog just twice and they are 1-1 SU in those games. The Broncos will be a home-dog when they play Carolina on Thursday.
While Carolina's advantage in this game is obvious with Cam Newton leading the Panthers offense and first time starter and second year quarterback Trevor Siemian under center for Denver, backing losers from the previous Super Bowl has not be the best of investments.
Since 2000, the Super Bowl runner-up is 5-11 SU as well as 3-12-1 ATS when opening the regular season that follows their Super Bowl loss.
Despite only covering 20% of the time over that span, the losers are 3-1 over the past four seasons and most expect Carolina to win this year as the favorite.