Defense Important When Picking Winners in NFL
July 15, 2016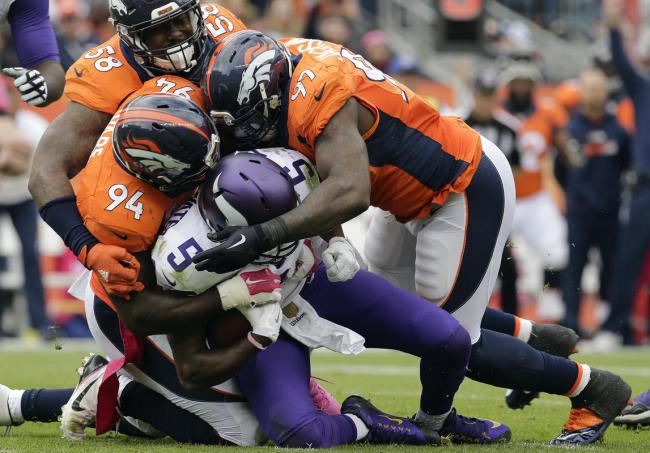 The 2016 NFL regular season is just two months away from the opening kickoff. Defense wins Super Bowls and the 2015 Denver Broncos defense is an example of that.
Therefore when making wagers during the regular season it is good to know the best defenses on the field as a way to help you make a better choice of betting for or against the favorite or underdog or betting the over/under on the total line.
Defenses can be instrumental in keeping the score low in games. That tends to make games played by teams with top defenses low scoring and UNDER choices.
Here is a look at the top 3 defenses in the AFC projected for the 2016 NFL season.
Denver Broncos
The Broncos were the best defense all last season and that led them to their Super Bowl 50 victory. The Broncos defense this season will not only be the best in the AFC it likely will be the best in the NFL. The secondary for Denver is very strong led by cornerback Aqib Talib.
New England
Everyone talks about the New England Patriots and Tom Brady's offense, but the defense will be a standout this season. Last year, the Pats were No. 12 in defensive efficiency but have added Terrance Knighton a former DT with Denver. Its secondary is also strong with Logan Ryan and Malcolm Butler holding down the corners. The defense is one of the reasons why the Pats are +600 to win the Super Bowl.
Kansas City Chiefs
The Chiefs lost cornerback Sean Smith to rivals Oakland but the No. 6 ranked defense overall last season will come back just as strong or stronger this season. Marcus Peters at cornerback led the NFL in interceptions last season with 8 and in passes defended with 17 in just his rookie season. Justin Houston a Pro Bowl linebacker should return healthy this season after being lost early last season to a season-ending injury.