Delaware First New Sports Betting State?
May 29, 2018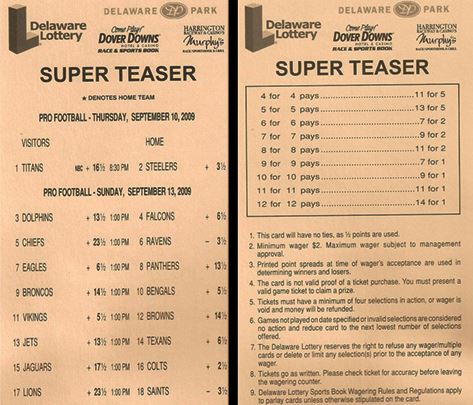 Everyone was thinking New Jersey would be first to offer full sports betting services after the PAPSA legislation was deemed unconstitutional. After all, it was New Jersey's lawsuit that resulted in the Supreme Court judging that states could decide on their own if they want to allow sports betting.
Delaware, however, was not one of the states affected by PAPSA. There were four states excluded from the idiotic 1992 legislation that banned betting on sports. The other states are Oregon, Montana and of course, Nevada. The recent ruling by SCOTUS has reaffirmed Deleware's right to offer sports betting.
"Following Monday's ruling by the U.S. Supreme Court and consultation with the Delaware Attorney General's Office, we are confident that Delaware has the legal and regulatory authority to authorize sports gaming in Delaware," state Finance Secretary Rick Geisenberger said in a statement on May 17. "The Delaware Lottery has had plans in place for months, and we will begin training lottery and casino staff early next week. We will continue to provide public updates as we prepare to launch full-scale sports gaming in Delaware next month."
The state already supplied sports betting parlay (teaser) cards through its race track system (pictured above). Everyone who is familiar with these cards knows that this is as "sports betting" as it gets. Except, you mix in the crappy odds of lotto with sports betting and most people walk away losing. With real sports betting you pick one team or the other. It is pretty simple and pretty fair. The president of Delaware Park, Bill Fasy, doesn't necessarily share my opinion: He says: "Single-game wagering is tougher than a lot of people think. Of course, we're hopeful sports betting will result in an upswing in business, but only time will tell what the impact will be."
He adds: "We've begun training with our mutuel clerks, and we expect to be ready to offer sports betting early in June."