Detroit Lions at Cincinnati Bengals Free Pick
December 22, 2017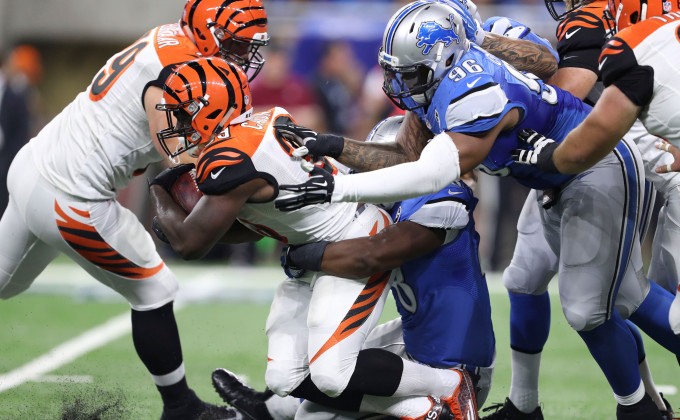 We've certainly seen that anything can happen in an NFL contest. Most games on Sunday were decided on the final play. I've defended the referees in the past, but many final scores and ATS covers were decided by the officials as much as the players.
Anyway, Cincinnati is just done. They do have some players to build upon for next year, A.J. Green, Joe Mixon, Carl Lawson and maybe even Andy Dalton. But that's next year.
Check prices at Ebay for tickets at Paul Brown stadium.  Prime seats including parking, are available for $50 each.  So far, they're not selling. Many auction bids are in the single digits. Probably not the best place to be for a Bengal's fan on Christmas eve.
Courtesy of the Detroit Free Press:
The last time Detroit won a road playoff game:
The top rated TV program was: Perry Mason
The US space program was: Watching Sputnik 2 orbiting the earth
The President was: Dwight D. Eisenhower
The Lions still have a chance to make the post season, needing some marginal cooperation from other teams, and by winning their last two.
I like the Detroit Lions -4 (expecting this line to change)
One of 8 games released from Safestwagering.net