Do Major Upsets Affect Following Week's Odds in College Football?
September 7, 2016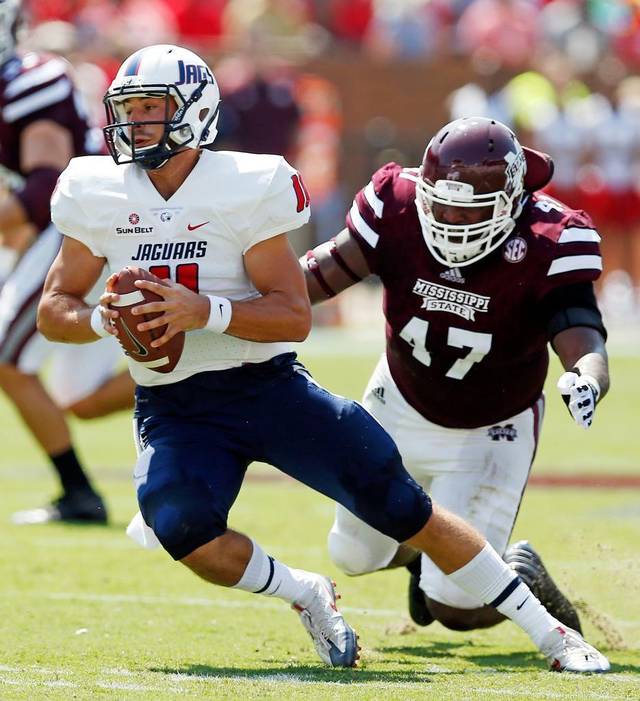 Week 1 of the 2016 college football regular season produced some major upsets of near historic proportion. None of the big upsets was bigger than Mississippi State being upset by South Alabama 21-20 as a 28.5-point favorite.
No upsets over the past five years have been bigger than that one. However, that game is now over and both teams move on to each face their next opponent. Sports bettors what to know had does that huge upset impact the spreads for this week.
South Alabama faces a tough Georgia Southern squad this week. South Alabama is also a 13-point dog. Some people might ask how a team that beat an SEC power team be a 13-point dog versus a Sun Belt opponent.
The line itself is not off base for odds makers. First, they want the bettor to take the home dog by two touchdowns.
However, if sportsbooks know the bettor will be thinking that way, then it would be logical that the number would be set lower rather than higher. What that means in all likelihood is the number was artificially increased by bookmakers due to a lack of action on this game.
The win by South Alabama might have been more luck that anything else as Mississippi State led at half by 17 points, lost interest during the second and gave away the game.
South Alabama will have its hands full trying to cover their game on Saturday.
Mississippi State is a 6.5-point favorite in their game over South Carolina. The Bulldogs had their game well in hand at half when they came out and just gave the game away.
South Carolina however looked terrible in its opener versus Vanderbilt that they should have lost but barely managed to come out victorious.
Mississippi State is likely not as bad a team as the loss to South Alabama might imply and South Carolina is not as good a team as a win over a weak SEC team might suggest.
The opening line of Mississippi State -9.5 apparently got the attention of South Carolina bettors as it has been bet down a full 3 points to its current -6.5. Mississippi State will also have something to prove this week and South Carolina might take the brunt of that.