Duke Favored by Sportsbooks to Win 2017-18 National Championship
November 7, 2017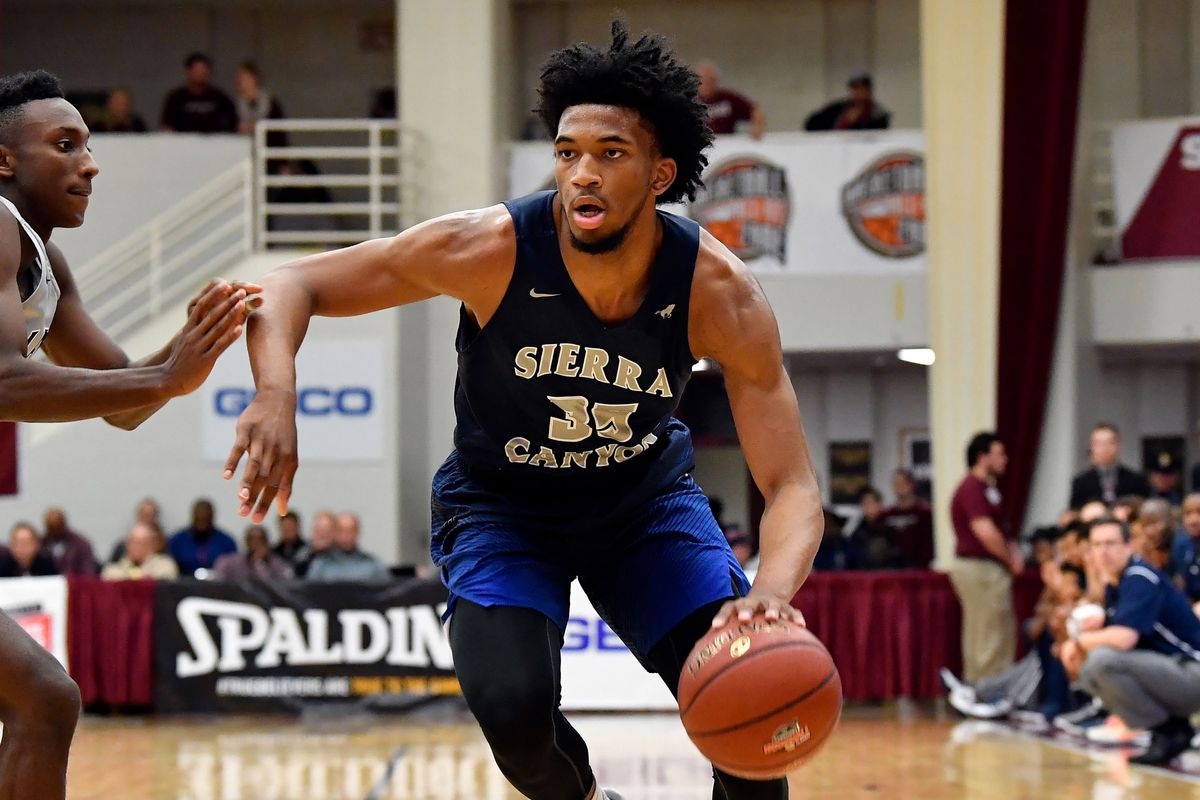 While college football is grabbing the headlines and has sports bettors making their weekly picks, the 2017-18 NCAA men's basketball regular season is just about to tipoff giving bettors even more action to enjoy.
Odds makers have made the Duke Blue Devils the favorite to win the national championship in April. When taking a glance at the odds for the national title it is not surprising to see familiar names at the top starting with Duke.
When the odds were updated by sportsbooks during the latter part of August, Duke was 7 to 1 to win the title, but behind the Kentucky Wildcats, who at the time were picked to win the title.
However, that was a few days prior to Marvin Bagley III, the top rated prospect for the Class of 2017 being ruled by the NCAA as eligible for this season. He will suit up for the Blue Devils.
Duke now has been moved to the top of the list by sportsbooks at 5 to 1, as they have senior Grayson Allen returning and three other incoming five-star freshmen on the roster. The Blue Devils are loaded with talent and odds maker have taken notice with Bagley III being the catalyst to lift them to the top of the futures board.
Sitting second on the futures board are the Michigan State Spartans. The Spartans are currently 13 to 2 to win the title.
All five starters from last season return including likely lottery pick in the 2018 NBA draft Miles Bridges. Michigan State has a sophomore trio of Josh Langford, Nick Ward and Cassius Winston that make the Big Ten team a force to reckon with not only in the conference but also as a national title contender.
With Tom Izzo a Hall of Fame head coach guiding the Spartans, it is no surprise that some see Michigan State reaching the Final Four with Duke and having a solid chance of winning it all.
Kentucky has dropped to No. 4 in the rankings behind No. 3 Arizona.
Here is a look at the top 10 teams on the futures board for the 2017-18 NCAA Men's Basketball National Championship.
Duke                          5/1
Michigan State        13/2
Arizona                     8/1
Kentucky                 10/1
North Carolina        12/1
Kansas                    14/1
Missouri                  16/1
Wichita State          16/1
Louisville                20/1
Villanova                20/1