Duke, Louisville and Kentucky Top Futures Board for 2018 National Champions
April 4, 2017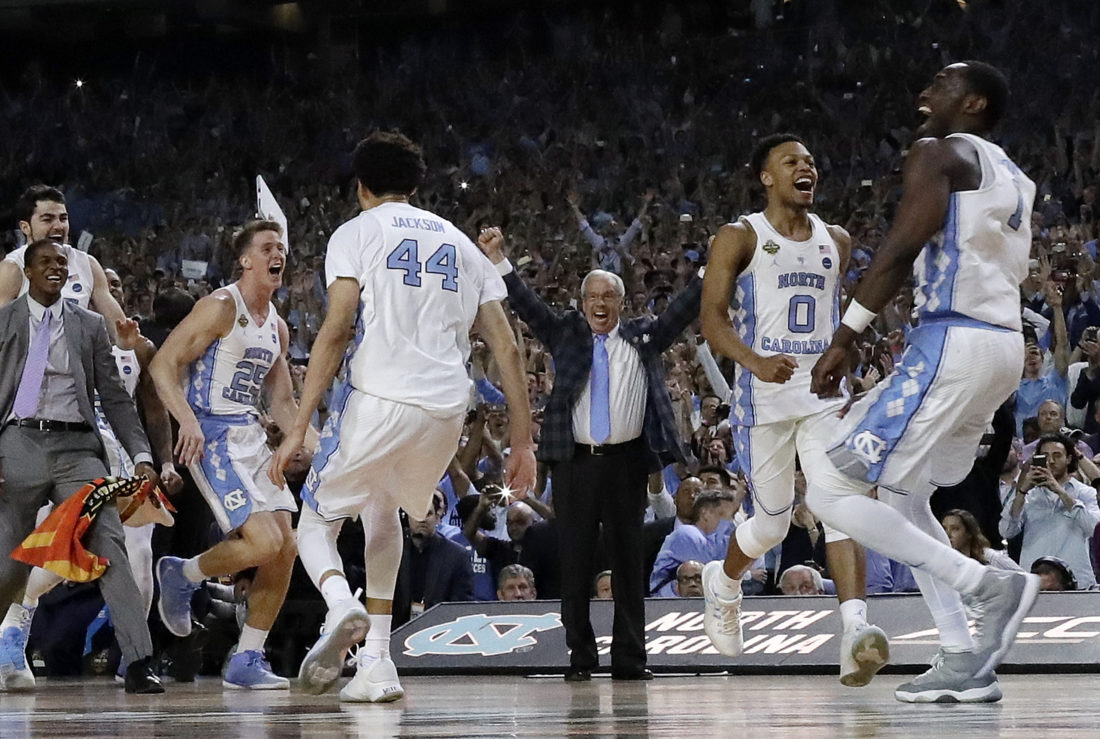 The North Carolina Tar Heels won the college basketball national championship on Monday night over the Gonzaga Bulldogs 71-65 covering as 1.5-point chalk.
Less than an hour later online sportsbooks were already posting the favorites to win next year's national championship. Three perennial powerhouses that did not reach this season's Final Four are atop the futures board to win next years' college basketball national title.
The three favored to win the 2018 National Title with opening odds of 10 to 1 are Duke, Kentucky and Louisville.
After making it to this season's national championship game and winning, North Carolina is 12 to 1 to win next year. The Tar Heels opponent in the title game, Gonzaga has also been listed at 12 to 1 to win the title.
Not surprisingly the Kansas Jayhawks and Villanova Wildcats have also been listed at 12 to 1 in the opening odds for online sportsbooks. The Arizona Wildcats follow the group at 12 to 1 with odds of 15 to 1 to win the title.
Those eight teams are the only teams listed on the 2018 National Championship futures boards with odds of less than 20 to 1.
This season Kentucky lost in the Elite Eight to eventual national champion North Carolina. There will be plenty of changes on the Kentucky roster as players leave to play in the NBA. That happens annually for the Wildcats.
Kentucky freshmen guards Malik Monk and De'Aaron Fox are considered top-10 prospects in the upcoming NBA draft. On Monday Fox announced he would enter the NBA draft, while Monk did not announce his intentions yet.
Duke freshman Harry Giles and Jayson Tatum could also be top-10 picks in the draft. Louisville is the only team of the three favorites that does not have any player projected to be a lottery pick in the NBA draft scheduled for this summer.
Five teams were given 20 to 1 odds to win next year's national title. That group included Florida, Indiana, Michigan, Michigan State and Wichita State.
UCLA was in a group at 25 to 1 and will lose its top player Lonzo Ball as the freshman already announced he would enter the draft.
Final Four participants Oregon is 60 to 1, while South Carolina is 100 to 1.
Next year, the Final Four will be played in San Antonio at the Alamodome.