Early Money Gravitating Toward New England Patriots on Win Totals
May 22, 2017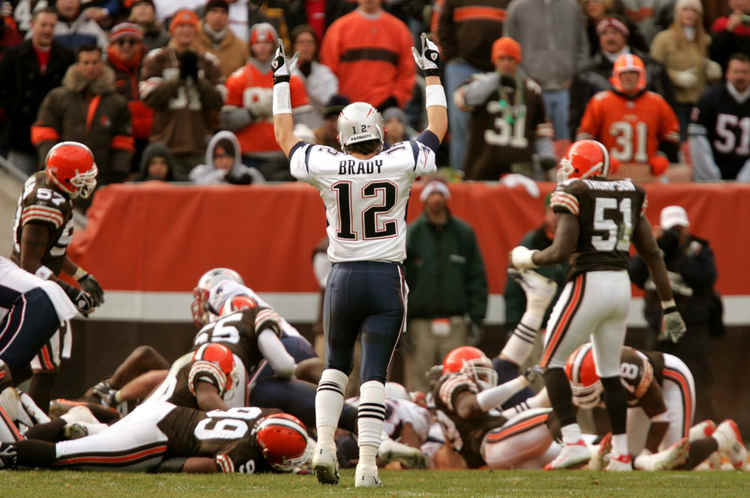 With the NFL win totals now available for bettors to choose from there is one bet that appears too attractive to pass up.
One online sportsbook said the amount of business on win totals for the 2017 NFL regular season has been high with much of it on the New England Patriots and the OVER.
The Patriots opened on many sportsbooks with a win total of 11, but that was quickly bet up to 12 and then 12.5 on most sportsbooks. That number is very big, and means for New England OVER bettors that the Patriots can lose just three games during the regular season.
The 12.5 win total might be the highest there has ever been for season win totals, as the highest numbers tend to be between 10.5 and 11, This season, only the Seattle Seahawks and Pittsburgh Steelers opened with wins that high will both being 10.5.
The early win total lines tend to attract the most serious NFL bettors and the number must be solid or a large amount of liability can be accumulated quickly even with most sportsbooks putting limits of no more than $2,000 on bets.
The Oakland Raiders have been another popular pick since the win totals were released. The Raiders opened at 9.5 but strong action on the OVER helped to push their total to 10 on a number of sportsbooks.
The Raiders are quite popular to be bet on regularly but now with word out they will be relocating to Las Vegas, it appears even more bettors are focusing on them already this season.
Early OVER money has been at the other end of the win totals as well. Both the San Francisco 49ers and Cleveland Browns opened with 4.5 wins for their totals and money has been coming in for both on the OVER.
It appears at this point in time the Browns are in a better place than the 49ers, but both have been a popular bet for winning more than their opening total of 4.5.
Once training camp starts followed by preseason games, the totals could be adjusted up or down depending upon injuries or other factors, but it appears at this juncture that the Patriots OVER is the most popular choice on the board.