Esports Viewership Figures Not Challenging Mainstream Sports Yet
May 15, 2017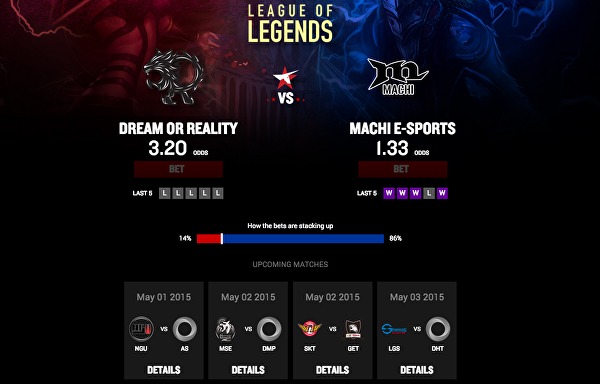 The suggestions that viewing figures for esports are starting to challenge those of traditional sports have been exaggerated shows a new report released by research firm HIS Markit.
However, the numbers are growing nonetheless.
The IHS Markit report found that globally, time spent watching esports has increased 19% compared to one year ago, to more than 6 billion hours.
It also estimated that close to 7 million people in the U.S. will watch the biggest tournament finals in esports, such as the World Championships of the League of Legends.
However, compared to the viewership of the NFL's Super Bowl that is a drop in the bucket. Each year the domestic viewership for the Super Bowl normally exceeds 100 million.
Reports periodically surface that esports has started to challenge or even overtake sports such as basketball, baseball or hockey but those reports were found to be overstated and for the most part are comparing two different things such as national to global audiences and linear to digital TV across sports and esports, said the HIS Markit report.
The report found China by far is the largest consumer of competitive video gaming when comparing countries and represented over 57% of the worldwide audience in 2016, which is four times larger than the audience in the U.S., the second largest market.
Ultimately esports can be described as a nascent but expanding industry, one that has not yet fulfilled revenue potential because of the fragmented global audience.
In 2016, sponsorship and advertising generated close to $280 million and that figures is expected to increase by 2022 to over $1 billion.
The gambling market for esports currently is small, but is growing. Most online odds makers are offering wagers on the different esports tournaments in the markets in which they are legal.
That number of markets should grow equally with esports as broadcasting deals as well as exposure in the future beyond YouTube and TwitchTV bring it to new and bigger audiences.