Favorites to Win 2016 American League MVP
April 4, 2016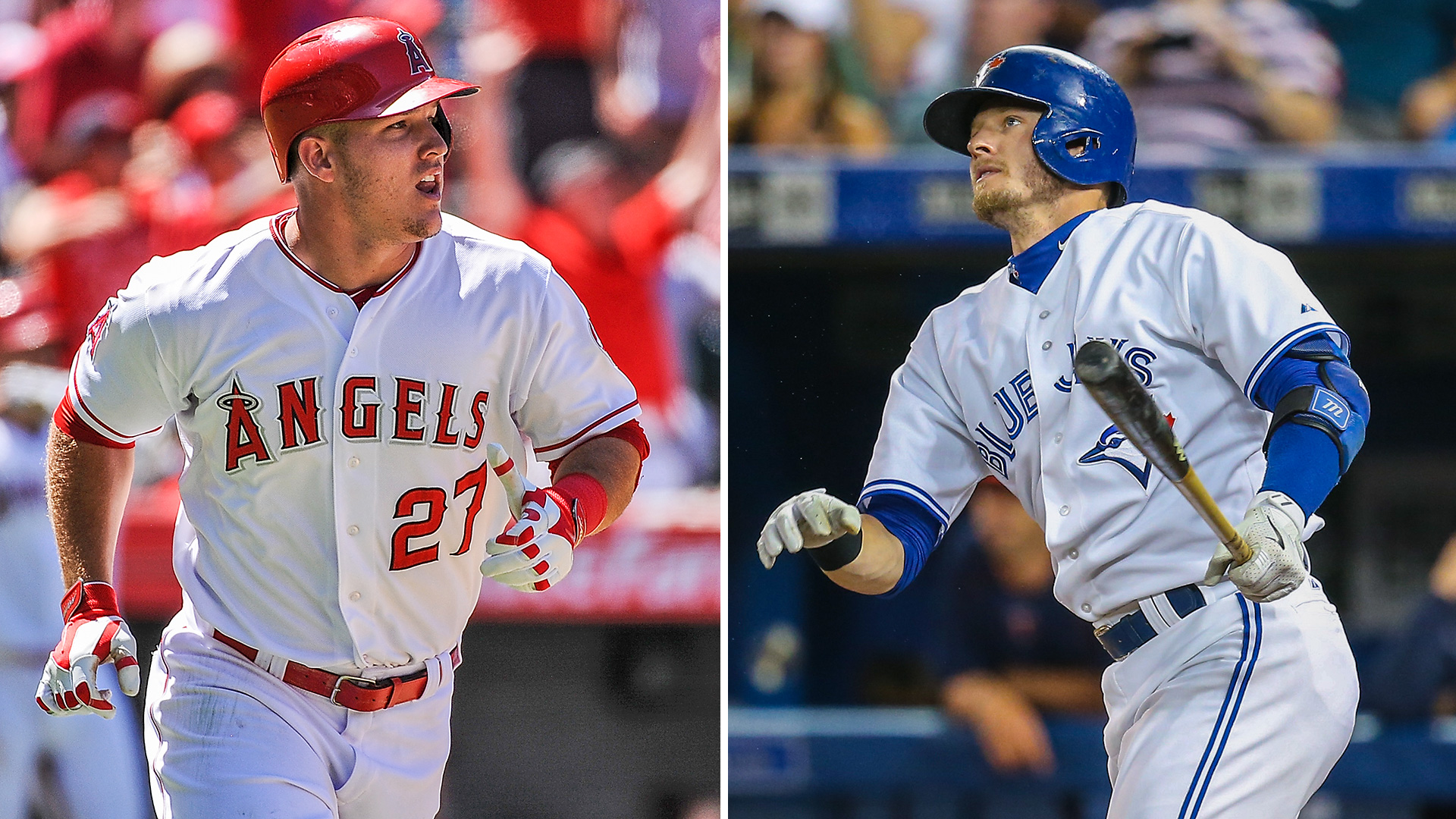 The 2016 MLB regular season officially began on Sunday April 3, with three games. For those who like to bet on futures, one of the best props to bet on is the Most Valuable Player award.
For the American League his season, the favorite to win the MVP award is Mike Trout of the Los Angeles Angels.
Mike Trout is expected to hit over 30 home runs, knock in more than 100 runs, while stealing over 15 bases and playing an incredible defense.
Those are just a few of the reasons he is the overwhelming favorite to win the AL MVP award.
The only disadvantage Trout has is he plays on a team that has not seen much success of late. He has finished No. 2 in the voting for the MVP on three occasions, which means it may take a Triple Crown type season for Trout to be picked.
However, if the Angels are able to reach the playoffs and the expected numbers are posted by Trout then the MVP will likely have his name engraved on it this season. Trout right now is +150 to win the award.
Josh Donaldson of the Toronto Blue Jays is the defending MVP of the AL after leading the Blue Jays to the postseason last year.
That is the big difference between he and Trout. The Blue Jays reached the postseason, while the Angels did not.
The Blue Jays could win the AL East this season especially if Donaldson has another quality year at the plate and in the field.
A dark horse that could jump into the spotlight is Mookie Betts from the Boston Red Sox. His arrival did not get the press it normally would since the Red Sox played so poorly last season.
However, he is expected to put up big numbers this season and Boston with the signing of David Price and a few other players is expected to compete for the AL East title.
Betts may have +1000 odds to win the MVP title but there is strong value in taking him.
Another dark horse is Jose Bautista for the Blue Jays. He had strong numbers at the plate last season and is currently +2500 to win the MVP.
Top 10 Odds for American League MVP
Mike Trout (LAA) +150
Josh Donaldson (TOR) +450
Manny Machado (BAL) +550
Miguel Cabrera (DET) +800
Mookie Betts (BOS) +900
Carlos Correa (HOU) +1400
Jose Bautista (TOR) +2500
Lorenzo Cain (KC) +2500
Jose Altuve (HOU) +2500
Jose Abreu (CWS) +2500