Few Pick Clemson to Repeat as National Champions
September 2, 2017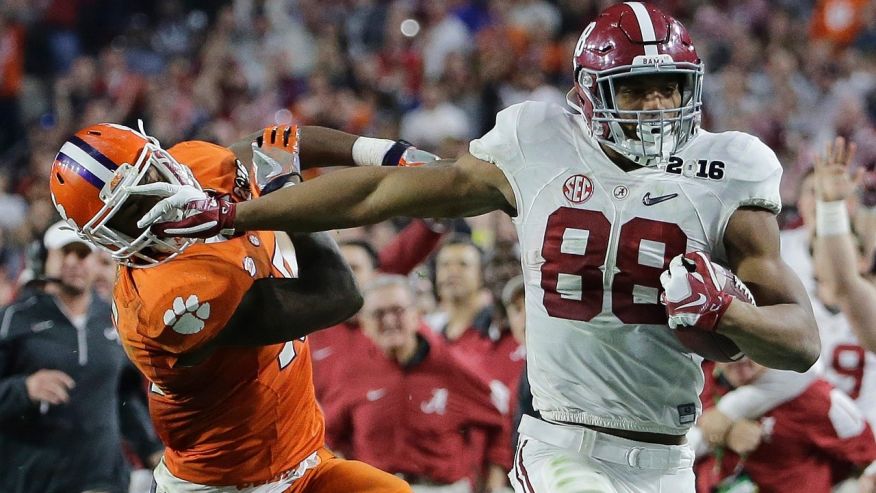 The first full weekend of college football games are on tap as most teams start their quest for a national championship. Last season the Clemson Tigers won the national title by beating the Alabama Crimson Tide 35-31 in a thrilling game that went down to the wire.
The Tigers were 14-1 overall, but sportsbooks and sports bettors are not looking at the Tigers to repeat. Clemson lost its star quarterback Deshaun Watson to the NFL and will have an unproven replacement under center. Most feel new signal caller Kelly Bryant is a talented replacement, but do not see Clemson repeating.
Several sportsbooks have Clemson's odds as high as 30 to 1 to win the national title after opening at 20 to 1 shortly after winning last season's championship. Sportsbooks have said that Clemson is a very unpopular pick this fall with very little money backing them to win the title.
Clemson's head coach Dabo Swinney said one reason many do not have confidence the Tigers can repeat is their lack of experience and that mush come with time which will make the first month very difficult, he added.
Penn State is No. 6 in the preseason polls and at 20 to 1 had taken in more money than has Clemson. At one sportsbooks online Penn State has taken almost 5 times the money as Clemson.
The favorite to win the title is the Alabama Crimson Tide. Sportsbooks have them 5 to 2 to win and the team is one of the most popular picks in college football by sports bettors. This is the third time in the last five seasons that Alabama opens the season with the shortest odds in the country to win the national title.
The Michigan Wolverines are attracting a large amount of money at 15 to 1, while the USC Trojans at 7 to 1 are also taking in large sums at sportsbooks. The Trojans are led by Heisman Trophy hopeful quarterback Sam Darnold.
Alabama opens with a tough test Saturday against Florida State, but with a win, the Tide might attract even more followers but its odds will shorten even more and some bettors do not see the value when the odds are too short.
Following Alabama with the second shortest odds are the Ohio State Buckeyes at 3 to 1. Ohio State opened with a 49-21 win over Indiana on Thursday, but did not appear to be hitting its stride yet.
Following Ohio State is USC at 7 to 1, Florida State 8 to 1, Michigan and Oklahoma at 18 to 1, and LSU, Wisconsin, Penn State and Washington at 20 to 1.