Fight Continues to Legalize Sports Betting
May 7, 2017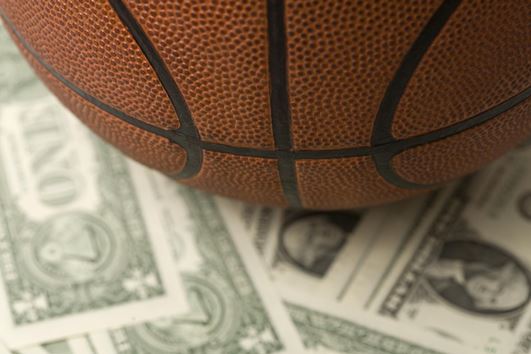 Bookmakers both in the U.S. as well as those online say money wagered on the point spreads in both football and basketball dwarf the amounts bet on every other type of betting options including moneylines, over/under and props.
During 2016, over $4.5 billion was wagered at regulated sportsbooks in Nevada, where the two top sports for point spreads football and basketball represent over 65% of the complete handle.
However, that is thought to be just a miniscule part of the how much is bet outside Nevada through online sportsbooks.
The total handle is estimated to by over $150 billion annually says the American Gaming Association in just the U.S., while others believe that figure to be far higher yet it is difficult to actually judge due to it being unregulated.
Multiple efforts are taking place to lift the federal ban on sports betting in the U.S. New Jersey has wanted to offer legal sports betting for years and has now taken that legal fight against professional and amateur sports leagues to the Supreme Court, which before its June term ends should decide if it will hear the case.
More states are sitting poised to move ahead, after the case involving New Jersey is resolved.
A pair of sports betting measures was introduced since the beginning of the year on Capitol Hill. A new lobbying coalition is being put together by the AGA that includes huge bookmakers and casinos and vows to get a bill that overturns the federal ban on sports betting on the President's desk for signature.
However, the legalization of sports betting is not without its difficulties. It is complex and has complicated relationships.
The commissioners in Major League Baseball, the NBA, MLS and PGA have all publicly said a new approach to legalizing sports betting is worth taking into consideration, while the NCAA and NFL steadfastly are opposed.
That means moving forward a great deal of behind the scenes compromises and sacrifices will be reached and in all likelihood, the federal ban on sports betting that allows it in just four U.S. states will like be overturned with new legislation and regulations put in its place.
Proponents of lifting the ban speak about the millions of dollars in taxes it will generate both for state and federal governments. At the same time, opponents believe it will affect the integrity of the sport.