Following Free Agency The Same Three NBA Teams are at the Top
July 22, 2016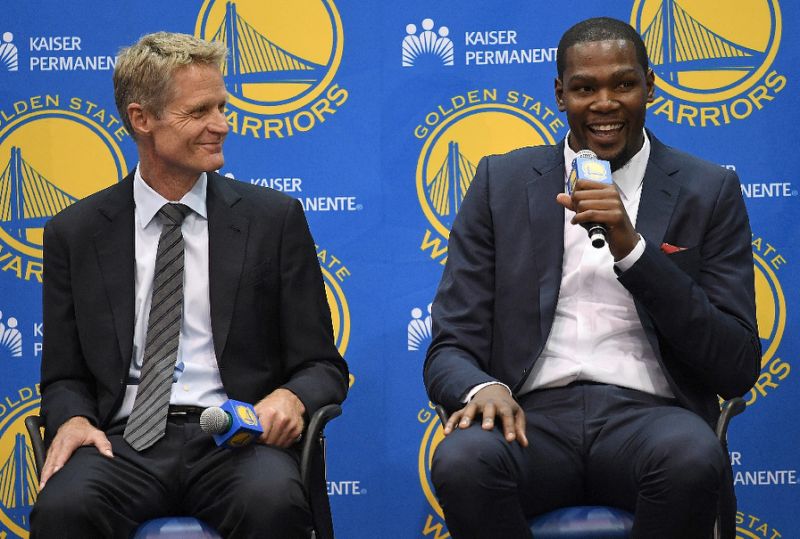 The NBA season has been over for about a month but that does not mean bookmakers are not making adjustments to their futures boards.
That NBA draft and trades during the draft are now in the past and most of the dust has now settled from player movements related to free agency. Kevin Durant is with the Golden State Warriors and Dwayne Wade is now a Chicago Bull.
The money paid out over the summer for free agents in the NBA was scary. Despite the movement of many players from team to team and the signing of 8-figure contracts the majority of teams in the NBA will have a look that is strikingly similar to last season as their key players remain to build around.
Over course, there are exceptions to that rule such as the Oklahoma City Thunder who lost Durant.
The NBA of late seems to have come down to only three teams with legitimate shots to win the NBA title the past few years. The Cleveland Cavaliers have a tight grip on the Eastern Conference while the Golden State Warriors or San Antonio Spurs have held the rest of the Western Conference hostage.
Unlike in other sports such as Leicester City winning the English Premier League in England last season, the NBA does not have surprise long shots that win NBA titles.
With the Warriors signing Durant to play alongside Stephen Curry, Draymond Green and Klay Thompson, most basketball pundits have handed to 2017 NBA title to Golden State before the season has even started.
That makes it tougher on bookmakers as they try to adjust their futures to attract bettors into taking a risk on a long shot or at least another team besides the Cavaliers, Warriors and Spurs. That way their liability is not tied up in just the three top teams but spread out amongst many.
 2017 Top 10 NBA Title Odds
Golden State Warriors        2-3
Cleveland Cavaliers           5-2
San Antonio Spurs             8-1
Los Angeles Clippers        20-1
Boston Celtics                     20-1
Oklahoma City Thunder    30-1
Toronto Raptors               40-1
Minnesota Timberwolves  60-1
New Orleans Pelicans       60-1
Miami Heat    80-1